Fishin' Ships: A New Twist on Seafood Favorites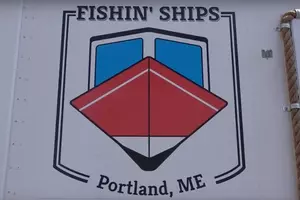 Is everyone as excited for Street Eats and Beats tomorrow as we are? I sure hope so – we've pulled out the ol' elastic wasteband-ed jeans in preparation for Saturday's ultimate food truck summit. There are a number of amazing trucks that will dazzle us with their mouth-watering menus, including Fishin' Ships, who's selection has our mouths watering just an hour after breakfast.
As the name might suggest, Fishin' Ships specializes in the traditional English dish of Fish and Chips, but with a number of interesting twists. A favorite of ours is the High Thai'd, and not just for the creative name – it's a thai basil and chili battered fish served with spicy mayo and lime. For fans of cuisine from the sea, it's a must. Take a look at the full Fishin' Ships menu here.
Subscribe to 94.3 WCYY on