Rob Was On Tap Saturday Night for the Final Hours of Sangillo's Tavern [PICS]
I was curious as to what the vibe was going to be walking into Sangillo's on Saturday night around 10pm. After 62 years as one of Portland's oldest bars, Sangillo's closed their doors late Saturday night. They decided to not appeal the loss of their liquor license. The loss stemmed from several visits from the police including a shooting in January of last year.
As I walked in, I noticed a jam packed room with everyone having a great time. People were dancing, singing and taking lots of pictures. It took maybe ten minutes or so to make my way over to the bar to order a round of drinks.
In addition to the cocktails, I asked for a round of legendary Sangillo's Jell-O shots, in which bartender Janessa informed me that they had ran out shortly before I arrived.
On our way out, I ran into third generation owner Dana Sangillo (pictured below). We chatted for a few minutes about the legacy of his family bar and his future plans. He seemed in high spirits and said that he hopes someone will re-open the bar soon. I also asked him his plans in which he replied along the lines that he was one of the most indecisive people and he's not sure what the future holds. I was happy to be able to squeeze my way in for one final drink at the long-time Portland fixture, Sangillo's Tavern.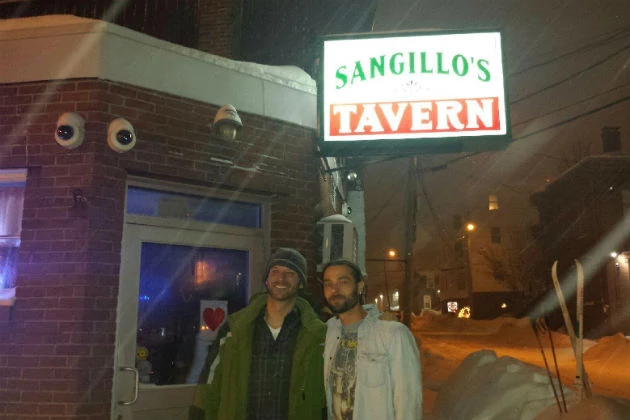 wcyy.com