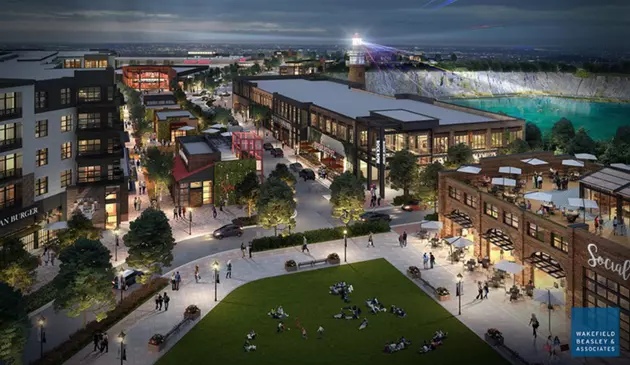 4 New-To-Maine Places That Should Be Part Of Westbrook's 'Rock Row'
Wakefield Beasley & Associates
Plans were recently released for the ambitious new development plan in Westbrook called "Rock Row" that is set to feature apartments, office space and nearly 500,000 square feet of retail space. We already know that Maine's second location of Market Basket will anchor the retail side, but we have a few other suggestions for some new-to-Maine places that could fit perfectly.
---
IKEA
IKEA is one of the leading furniture companies on the globe, but the closest location is a couple hours south in Stoughton, Massachusetts. A brand new retail complex would be the perfect setting for the furniture giant to start putting roots down in Maine, even if it's a couple miles outside of Portland.
---
Sonic Drive-In
How many commercials do we need to see on TV for this fast food throwback before we get an actual location? Massachusetts already has three locations, and judging by how busy the location is on Route 1, Maine may take a liking to the burgers, dogs and shakes Sonic rolls out to its customers.
---
The Lego Store
Legos have remained one of the most popular toys on the planet for decades. And even though traditional toy stores are finding the current retail climate difficult, Lego stores are thriving. And it's about time a Lego store showed up in Maine, don't you think?
---
The Cheesecake Factory
This restaurant chain is probably overdue for a location in Maine. With a loaded menu, featuring an endless supply of delectable desserts, a Cheesecake Factory would be a perfect cornerstone to giant shopping center. The closest location is Peabody, Massachusetts, which is WAY too far away if you need a nap after dessert.
---
There are probably another dozen ideas of new-to-Msaine places that could fit at Westbrook's future retail Mecca. Share your ideas on our Facebook page.