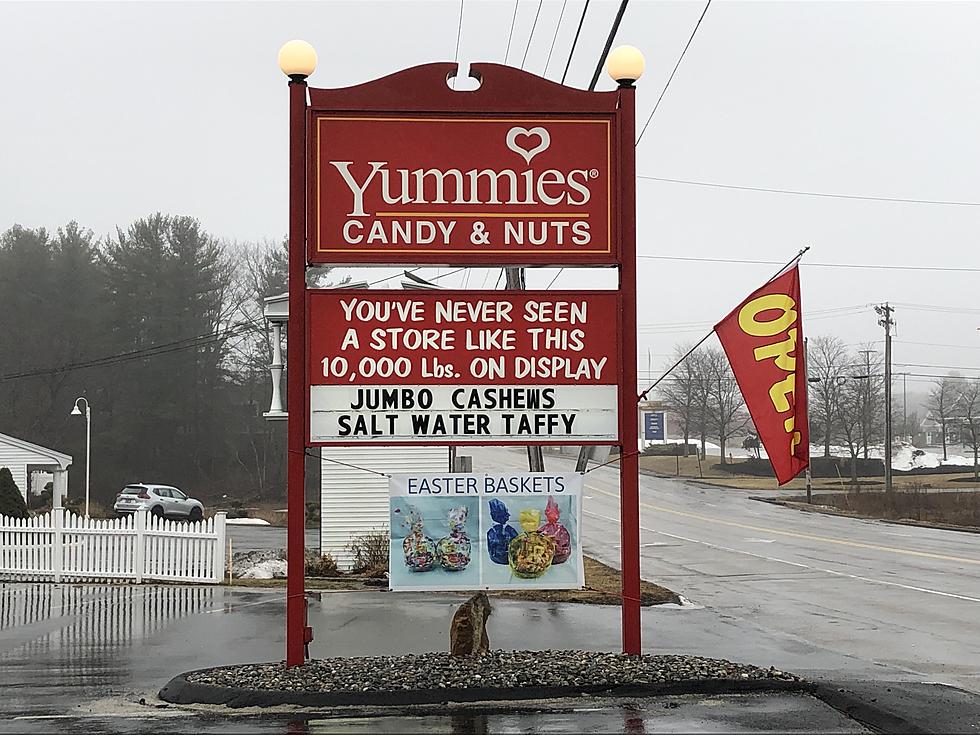 5 Reasons Why I'm in Love With This Stretch of Route One in Kittery, Maine
TownsquareMedia
Kittery is more than just outlet shopping.
I found myself with hours to kill in York, Maine recently. So I headed down Route One looking for a Dunkin. *Spoiler Alert* - Found one. But I also found stores that I had no idea existed and I was super excited about it!
Good To-Go
Real Food? Real Adventure? Yes, please. So this is an extremely popular dehydrated camping food place. Wait, wait, wait. Before you get all glossy-eyed, wait until you hear about the origin story of Good To-Go. It was founded by Jennifer Scism, an award-winning chef in New York City. When she decided that she wanted to be outside more, she came to Maine and fell in love. Duh. She started doing a lot of hiking and camping and having a chef background, would make meals for the trips. Someone told her she needed to sell them...so she did. Imagine adding some hot water to a bag and having mushroom risotto. Jen made that happen!
When Pigs Fly Restaurant and Pizzeria
Wait? There's a restaurant with my favorite bread? Yup. They've got wood-fired pizzas, appetizer plates, craft beers, and draft wines. Plus, it's home to the When Pigs Fly Company Store, with its classic and artisan breads. Pro tip - tables usually take about 10-15 minutes to get, just enough time to go sample some bread and pick up a couple of loaves!
Lovebirds
Holy moly! Craft donuts and coffee! These aren't your everyday ordinary donuts (no offense other donut places). Everything, from fillings to frosting to the actual donut, is handmade in small batches. That presents a problem right out of the gate. The donut you are hunting for may be gone by the time you get there. So plan accordingly. And surprisingly, every single ding dong donut is vegan. You'd never know that, except I just told you. That's right, no milk, egg, honey, and yes, no meat. They have classics like the Boston Creme (with ganache!) but they also have some far-out ones like a Banana Foster Fritter! They also have cake donuts! My uncle was telling me about these!
Yummies
10,000 pounds of candy and goodies on display? If that doesn't make you veer your car off Route One and directly into their parking lot, I don't know what would! They have been in Kittery since 1986 and I have never been. Oh man, the kids are gonna be so mad! I can just hear it, 'How have you NOT taken us?!?' Hey, it's never too late. Tons of nuts, chocolates, and all the candy that will make you remember your childhood!
The Outlets
I know that a lot of us think Kittery = Outlets. You're not wrong, but right before you get into Outlet City, have some lunch and candy. Then shop till you drop. I always hit the outlets for deals when setting up a new house. Yes, Crate and Barrell has an outlet in Kittery. Be prepared. Outlet shopping is not for the weak-hearted. And never, ever, ever go in the summer on a rainy day. You will run into a zillion Betsys from Connecticut!
Here Are 50 Stores, Restaurants Mainers Want at the Maine Mall
It's a wishlist for Mainers, by Mainers, of spots we'd love to see pop up at the Maine Mall sooner than later.