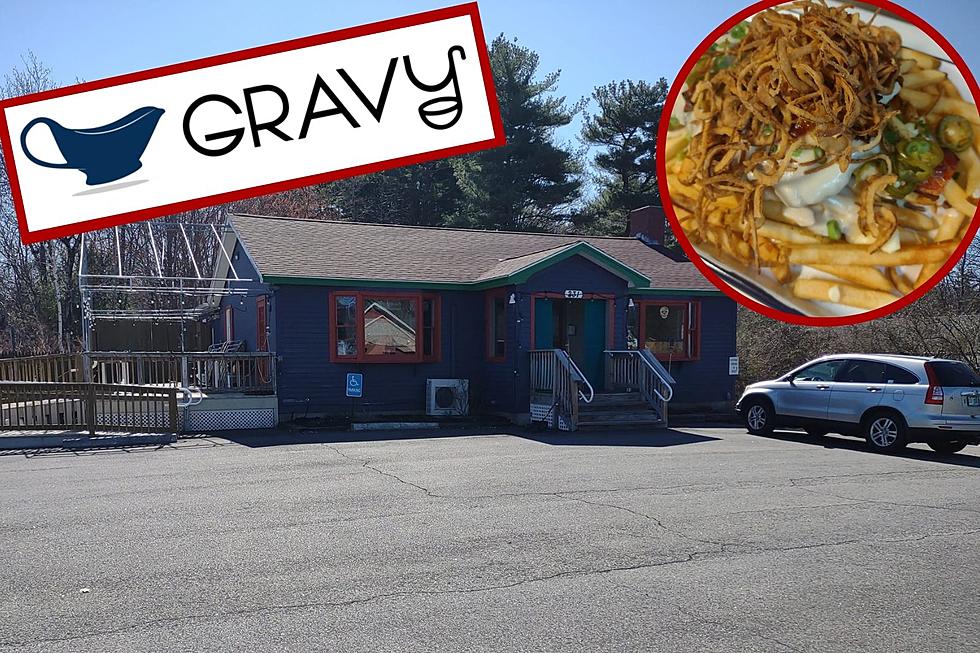 A New Hampshire Restaurant That Really Loves Gravy is Moving to Maine
Gravy via Facebook
Big Gravy Energy
Ah, gravy. Often synonymous with thanksgiving it is warm, comforting, and truly elevates mashed potatoes.
The thing is, gravy is so much more and the restaurant called Gravy knows that and is spreading the love to Maine.
The Gravy Journey
Gravy began as Gravy Catering and Hospitality until they found a home in Somersworth, New Hampshire in 2020 and became simply, Gravy.
Gravy specializes in incredibly fun, unique, and personalized gravy dishes.
Think of the experience as going to a frozen yogurt or ice cream shop where you pick the ice cream and then all the toppings to go with it.
The Gravy Process
They make it super easy to order, the difficult part? Deciding which options to go with!
First, you pick a gravy. Go with the Turducken, a turkey duck, and chicken brown gravy, or if white is more your style maybe try the Creamed Chipped Beef gravy described as an American WWII classic or choose from several others including a vegan option.
Then choose your "Meats Starches & Such". Indulge in the classic biscuits and gravy by choosing D's Buttermilk Biscuit, or go with fresh fries, Chicken Fried Steak, Pork Schnitzel, and more!
Finally, phase three is the toppings. Duck confit, apple smoked bacon, pickled jalapeno, cheese curds, and more!
You can also build your own burger or hot dog. If you don't feel creative they also have classic tried and true combos and sandwich options.
Taking the Gravy Train to Maine
After several years of being on the New Hampshire side of the Maine border, they're hopping over to Wells!
In a recent Facebook post making the announcement, the plan is to keep Somersworth operating into mid-May and hope to transition for a Wells opening on June 1st.
The new location will be at 231 Post Road where Oaxaca Fusion Grill used to be located.
35 Things Mainers Say They Love About Portland
Mainers shared on Facebook their favorite parts about the city of Portland.
8 Times Maine Was Hysterically Mentioned In A The Onion Article