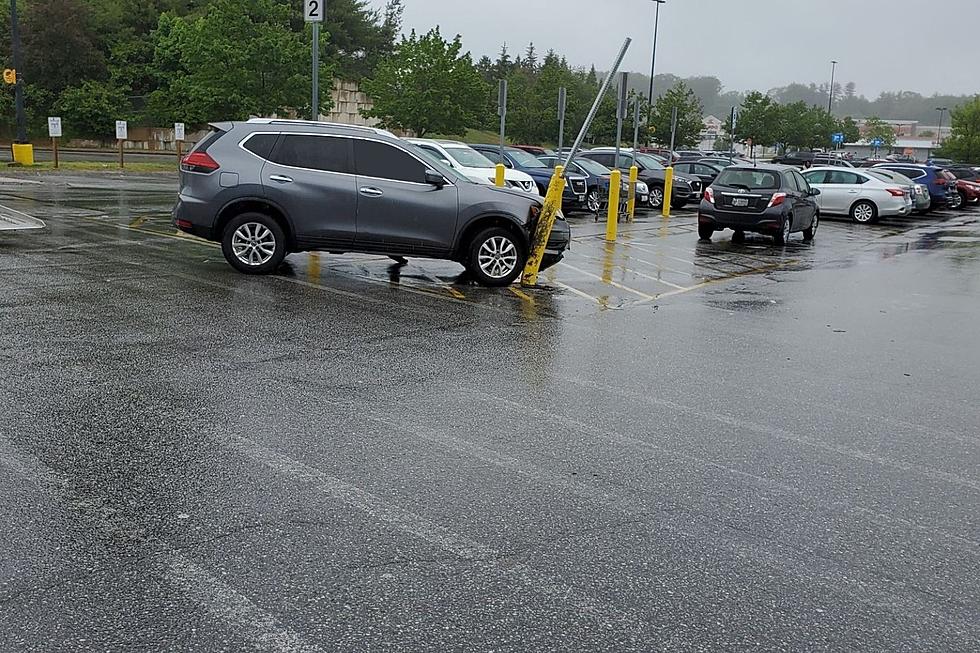 A Sun Journal Writer Finds an Expert to Get to the Bottom of The Auburn Walmart Poles
Christopher Norris
Mark LaFlamme, a writer for the Sun Journal, has done what no one else has been able to do. He has found the answer to why so many drivers are hitting the poles in the Auburn Walmart parking lot and it makes perfect sense.
Like all of us, LaFlamme has been puzzled as to why so many drivers are running into the poles that are put in place to keep drivers from driving in areas they are not supposed to. Looking to find an answer, as reporters do so well, he reached out to a driving instructor who was able to come up with an answer.
There are several reasons why it's happening which are all explained in the Sun Journal article, but the biggest culprit that is causing the trouble is the A pillar of the driver's car. If you're unfamiliar with the A pillar, it's the structural support for the roof found on either side of the windshield and makes a perfect blindspot, just enough to completely hide those pesky Auburn Walmart poles.
Okay, so that makes sense, but certainly doesn't excuse drivers. They should be nowhere near these poles in the first place when turning. Nearly every collision has been on the left front of the vehicle, meaning that they turn left and enter the parking row on the wrong side. Just like driving on the street, drivers should enter the row of parking on the right side because that's how the world works unless you live in South Africa, Australia, New Zealand, or any of the 76 countries that drive on the left side of the road.
So we now know the culprit, but will that stop people from hitting the poles? Of course not. Someone probably hit one as I was writing this.
Cars Can't Stop Crashing Into One Yellow Pole at the Auburn, Maine, Walmart
There's a yellow pole in the Auburn, Maine Walmart parking lot that gets hit by drivers on a regular basis.
READ ON: See the States Where People Live the Longest
Read on to learn the average life expectancy in each state.