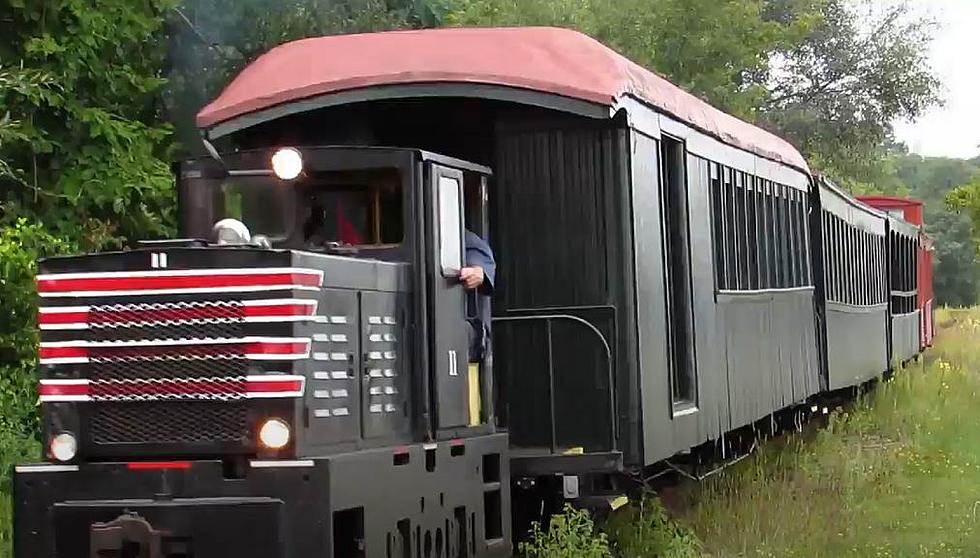 All Aboard Portland, Maine's Beer Train!
YouTube
Reason number 3672 that we love Portland, Maine? The Beer Train! The great folks at the Narrow Gauge Railroad in Portland are putting on another of their monthly "Rails and Ales" event this Friday. Start your weekend by coming downtown, riding on the Narrow Gauge, and tossing back a few brewskis! Your ticket includes a ride on the train, two beers, and a lobster roll from the Navis Cafe. You'll get to keep your Narrow Gauge pint glass too. This Friday's train will also be celebrating PRIDE week in Portland!
The Beer Train runs on June 18th at 6 pm and at 7:30 pm. Can't make it this Friday? Rails and Ales happen every month, and you can catch it July 16th and 30th and on August 13th and 27th.
You can find the Narrow Gauge Railroad at 49 Thames Street on Portland's Waterfront.
There's nothing like a ride on the Narrow Gauge. The approximately 35-minute trip goes right along Portland's Eastern Promenade on historic narrow gauge railroad cars. The cars are pulled by vintage locomotives. Maine's history with the narrow gauge railroad goes back to the 1870s. Maine had a system of these railroads where the tracks were only 2 feet apart. The modern railroad track is 4 feet 8 inches apart. The narrow-gauge railroad was an important part of keeping rural Maine connected and ran in Rangely, Bridgeton, Saco, Wiscasset, Waterville, and Farmington, hauling both people and products. The Narrow Gauge Railway and Museum started in 1992 as a non-profit and has over 55,000 visitors a year!.
GET TICKETS TO RAILS AND ALES HERE
LOOK: See the iconic cars that debuted the year you were born
LOOK: The Most Famous Actor Born Every Year