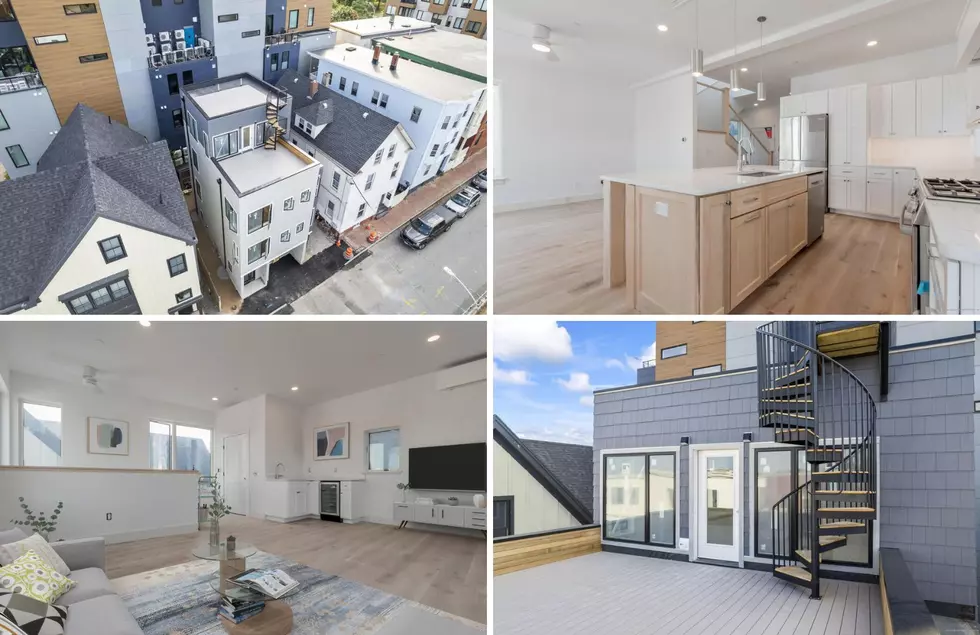 Amazing Location and Design Highlight This Stunning Modern Home in Portland
Elise Loschiavo, Vitalius Real Estate Group: Canva
Portland, Maine, Real Estate
Portland has been a very desirable destination for quite some time. Even in this crazy housing market, with prices continually increasing, houses continue to sell.
One of the most desirable yet nearly impossible neighborhoods to find housing in is the East End. The section of town is loaded with great restaurants, beautiful scenery, and spectacular people-watching.
However, due to its density, commercial space, and demand, the neighborhood is tough to find living space in. But, that's about to change with a house that recently hit the market that takes desirable to a new level.
Portland Modern Home
Introducing an incredible, brand new single-family home in a spectacular location. The home can be found on Hampshire Street, a great East End spot just minutes from the Old Port and trendy Munjoy Hill.
The ultra modern home is an urban dream. The 2,000+ square foot property has 3 bedrooms and 2.5 baths. It features a garage, state-of-the-art kitchen, double-level rooftop deck, elevator, heat pumps, hardwood floors, den, and panoramic views of Portland and Casco Bay.
This house truly is a modern fan's dream. The sleek home shines with the light wooden flooring, clean angles, and wealth of natural light. Plus, all of this is literally right in the heart of an amazing part of Portland. You couldn't ask for a cooler location.
This brand new house is on the market for $1.8 million. The listing agent is Elise Loschiavo from Vitalius Real Estate Group. You can find out more information here, and see images below.
Look at This Brand New, Ultra-Modern Portland Home on the Market
Sleek, modern, creative, and in-town. This modern marvel is brand new and an absolute perfect home for city living. Its East End location is ideal. The views are immaculate. And the best part? Everything is brand new.
18 Celebrities Who Have Owned Homes In Maine
From Kittery to Islesboro, some of Hollywood's biggest names have owned homes in Maine. We explore the who and where.