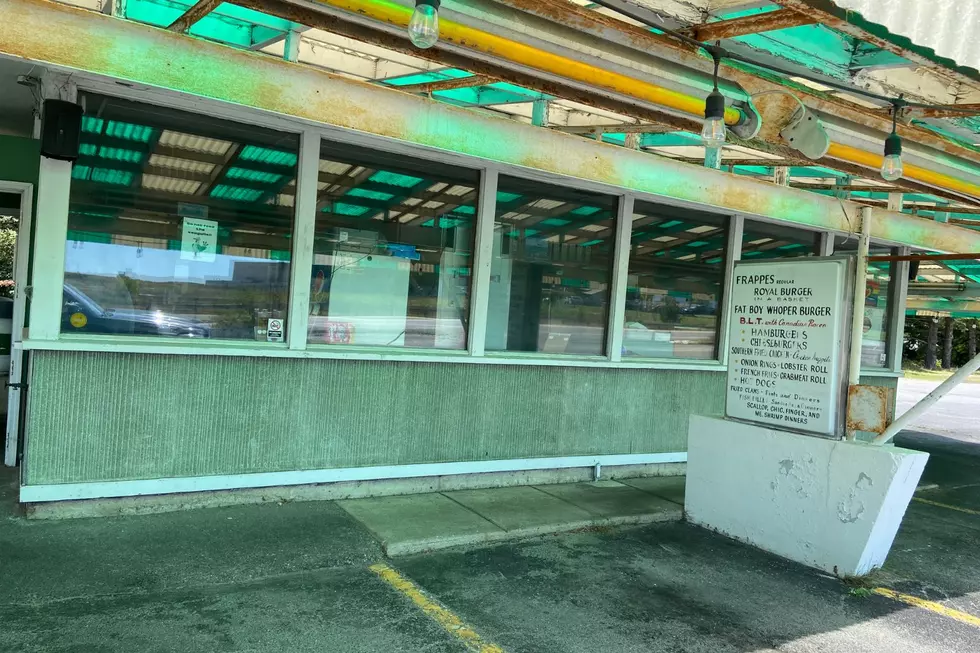 An Iconic Spot in Brunswick, Maine is Closing Next Week
Townsquare Media
Fat Boy Drive-In
For almost seven decades, Fat Boy Drive-In has been giving Brunswick residents, other Maine residents, and even those from away their burger and frappe fix. And the deliciousness doesn't just stop at burgers, either -- because they'll hit you with their lobster roll, fried clams, and any and everything in between to give you the sexiest, most satisfying food baby ever.
At least, they will until next Friday.
Fat Boy Closing September 30
Like summer in general, it seems like just yesterday we were embracing the incoming warm weather and re-opening of Fat Boy for the season, announcing their opening for the season with a clever rhyme late in March. But just like that, it's almost all over for the season as Fat Boy announced they'll be closing next Friday, September 30.
Limited Hours
Between now and September 30, Fat Boy is also only opening for limited hours, as well -- operating only from 11a-7p from Thursday through Monday. As indicated on the sign above (and excuse the dead/smeared bugs on the windshield), they're closed on Tuesday and Wednesday. Which means at the time of this writing (Monday, September 19), there's only a total of seven days you can either get one last Fat Boy fix, or experience it for the first time before they close.
The good news, though, is just like the warm summer weather again, Fat Boy will be back. Once we get through what will hopefully be an easy winter and once spring has sprung again around late March, our favorites at Fat Boy will be back in business at 111 Bath Road in Brunswick for their 68th year of flashing us back to the 50s in the most delicious way.
30 "Under-the-Radar" Restaurants in Maine
Thanks to our great listeners we were able to compile a list of many of Maine's great "under-the-radar" restaurants, cafes, pubs and bakeries.
These great spots can be found across the state, and waiting for you to give them a try.
How many have you been to?
LOOK: Things from the year you were born that don't exist anymore
The iconic (and at times silly) toys, technologies, and electronics have been usurped since their grand entrance, either by advances in technology or breakthroughs in common sense.
See how many things on this list
trigger childhood memories—and which ones were here and gone so fast you missed them entirely.