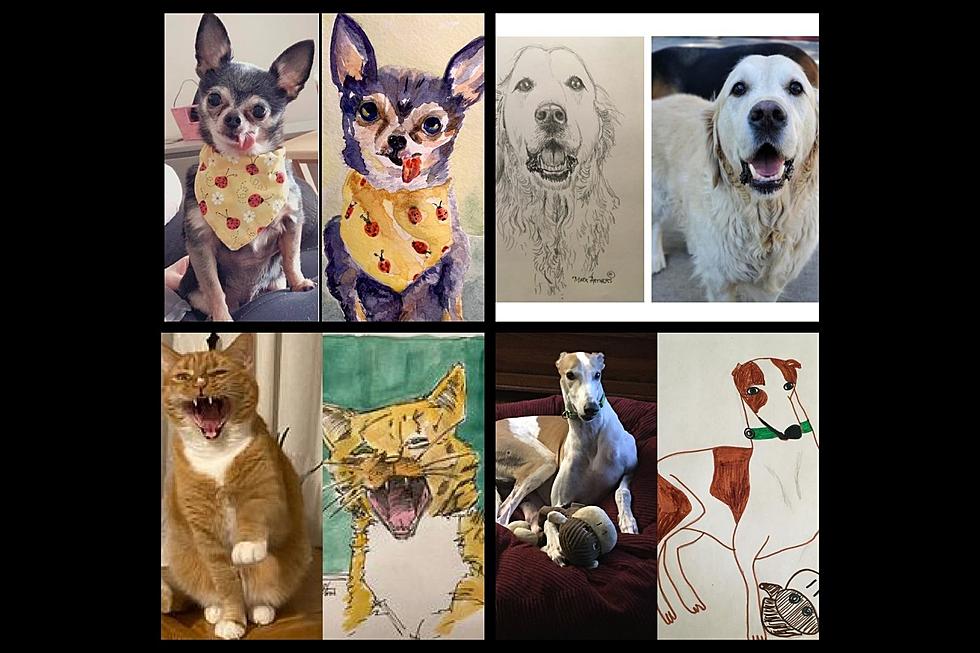 Bangor Humane Society Getting Into the Arts to Have Fun & Raise Funds
Bangor Humane Society via Facebook: Canva
I may have found the greatest and cutest donation drive there has ever been. And its all thanks to the Bangor Humane Society and the Baltimore Animal Rescue and Care Shelter (BARCS).
This is amazing.
I worked in non-profit fundraising. You could go 20 years without coming up with an idea this creative, fun, relevant, and heartwarming.
As the Bangor Humane Society points out, the original major pet portrait idea came from BARCs Animal Shelter back in 2019. Since then, shelters across the country have been having their own events to help raise funds and awareness. The Bangor Humane Society raised over $6,000 from their event last year. This is an incredibly impressive number, especially in the middle of a global pandemic.
It's also another event to help motivate folks to consider adopting shelter pets, as opposed to spending big bucks on exotics.
One of the truly unique aspects of the event is the actual artistry. As WABI-TV reported last year, the Bangor Humane Society brings in the big guns from around the area.  Volunteers, art students, and even some professionals help out. The donor clearly has no idea what may be in store for their portrait, which makes this event even more awesome.
I have to be honest, I would love to be considered next year. I wouldn't exactly say I'm good, but I can hold my own. In fact, I decided to draw one of my pets as a way to apply for an artist position.
I grabbed an image of one of my cats, Maple.
It's a very straightforward image. A really easy image to emulate. Let's see how I did.
Just call me Roger Federer, because I just aced this test. Looks just like her. I really can't tell the difference. I look forward to my drawing position in 2023.
In all seriousness, a very big thank you to the Bangor Humane Society, and to all who donate to this wonderful cause.
For more information about the  "Imperfectly Perfect Pet Portraits" event or to make a donation, check out their Facebook page.
America's Most Adorable Dogs Live in Maine and New Hampshire
Northern New England celebrated National Dog Day by showing off their best canine friends and family members!
Maine Owners that Look Like Their Pets