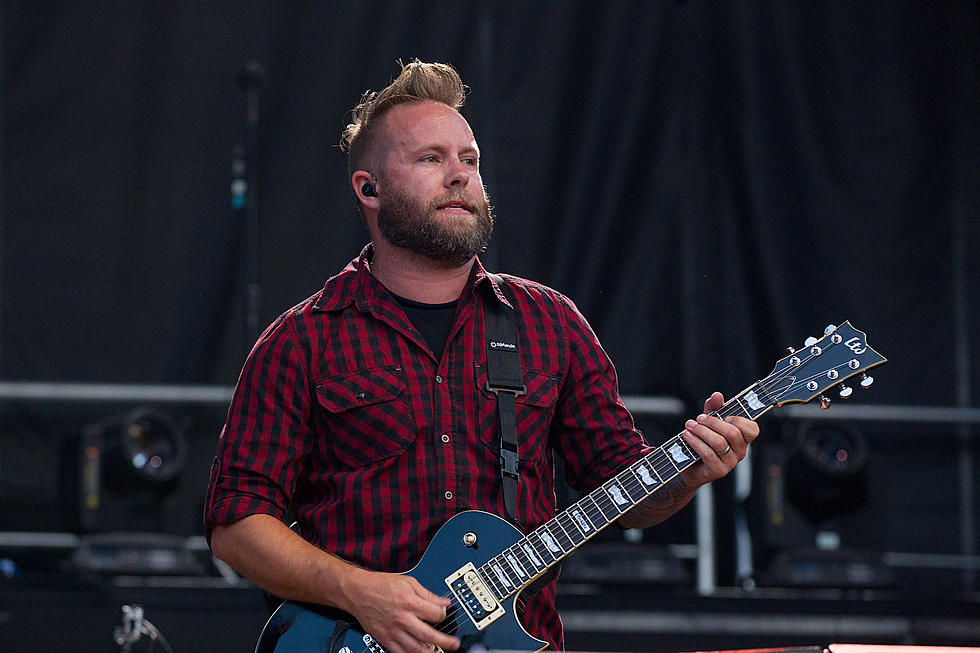 Breaking Benjamin Have Been Working on First New Album in 5 Years, Guitarist Confirms
Miikka Skaffari, FilmMagic/Getty Images
Breaking Benjamin's last studio album Ember came out in 2018, and a lot has happened in the world since then. Fortunately, guitarist Jasen Rauch has confirmed that they've been working on a new album, which will serve as their first in five years.
The rockers have played at least a handful of shows every year since Ember came out, even in 2020, right before the COVID-19 pandemic caused a global shutdown. They're currently on the road for a North American trek with Bush, and then they'll head back out with Disturbed in July until early September. But, the only new release they've put out since Ember was 2020's Aurora, which features a collection of re-worked songs, as well as a new one called "Far Away," so it's been five years since they've put out a proper record of all new material.
"We are working on music. We've been writing for quite a while. And regardless of whether we were able to record anything or not, we've been writing for a little over a year, I would say," Rauch teased to Michigan's 97.9 WGRD during a recent interview. "We kind of keep the bar pretty high for ourselves as far as the standard moving forward. We've been experimenting with some things, throwing some things out, started over a couple of times, and are getting to a place where we're pretty happy."
The guitarist added that they while the band has been in the studio a bit, they've also done some work remotely, with vocalist Benjamin Burnley sending voice memos back and forth with different ideas.
"And we'll record something and send it back and forth. But, yeah, we're looking forward to it. And hopefully we'll have something out soon for everybody to hear," he concluded.
READ MORE: The 66 Best Rock Songs of the 2000s: 2000 - 2009
Listen to the interview below.
Breaking Benjamin's next performance is scheduled for tomorrow night (May 16) in Grand Rapids, Michigan. See all of the upcoming dates and get your tickets here.
Breaking Benjamin Have Been Working on First New Album in 5 Years, Guitarist Confirms
35 Important Rock + Metal Albums Turning 20 in 2023
Two decades later and these rock and metal albums released in 2003 still hold up.