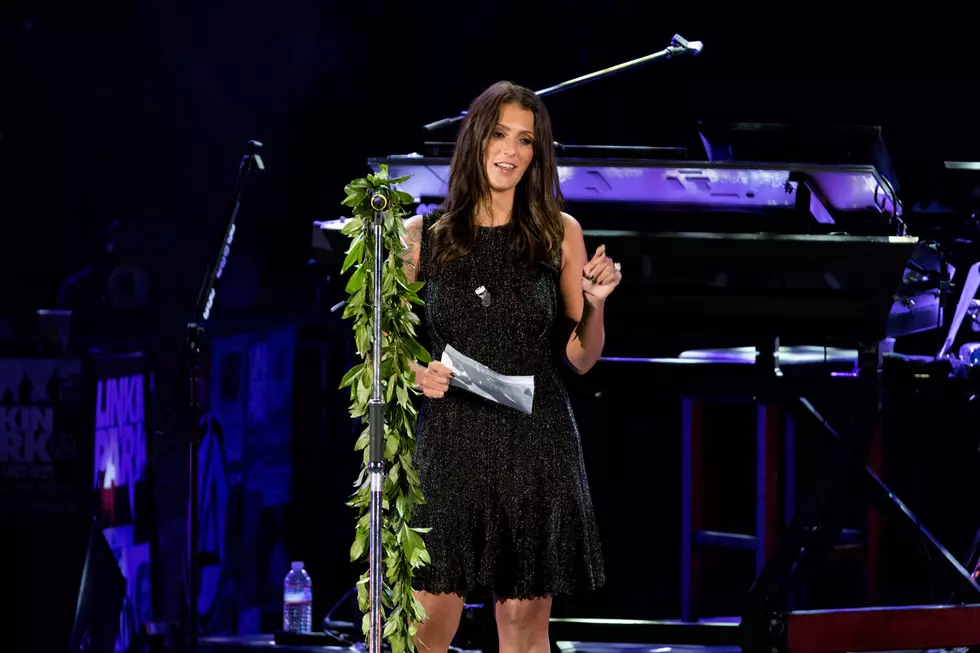 Chester Bennington's Widow Reveals Plans for Inaugural 320 Festival
Christopher Polk, Getty Images
Chester Bennington's widow, Talinda Bennington, has expanded the outreach of the 320 Changes Direction initiative to include a new festival for 2020. The 320 Festival will take place on May 9 at L.A. Live in Los Angeles.
The goal of the event is to further help bring awareness to the importance of mental health and to provide attendees the resources needed to better care for their emotional well-being and the well-being of loved ones.
The one-day event is broken down into three significant portions -- a community festival, a mental health summit and a benefit concert.
The Community Festival will be hosted in the Xbox Plaza, with top mental health organizations on hand to speak with those attending the event. There will also be musicians, comedians and advocates at the event and those attending will receive a passport and a stamp. Those who fill up their "passport" will then be entered for the chance to win free tickets to the concert.
The Mental Health Summit features leaders from the mental health community taking part in a panel discussion at the Novo Stage, with additional in-depth curated round tables being hosted at the Terrace at L.A. Live. The Novo VIP Lounge area provides a safe space where people can get away, take a minute and speak with trained therapists in a quiet area. There will also be breakout sessions with masters of meditation, deep breathing, sound healing and mindfulness techniques exploring their crafts.
As for the benefit concert, The Microsoft Theater will play host to the event, with the A-List talent lineup being announced on March 9 at the Bovard Auditorium on the campus of USC. Bennington will be joined by Warped Tour founder Kevin Lyman at the event, fielding questions from the press. She'll also moderate a panel that discusses mental health and addiction within colleges and Blue October's Justin Furstenfeld will perform at the 320 Festival announcement event in March.
According to the event website, 100 percent of the net proceeds will be donated to Give An Hour and the event's non profit partners.
"Together we have the power to help those suffering in silence," says a statement on the website. "We are the ones to recognize that our mental health is as important as physical health. We must take action, we are the change." For more info on the 320 Festival, check here.
Chester Bennington died of suicide in 2017, and Talinda announced plans for the 320 Changes Direction organization at the Linkin Park memorial concert at the Hollywood Bowl celebrating Chester's life. In the period since Chester's death, Talinda has become an advocate for mental health awareness.
Photos: Chester Bennington Through the Years