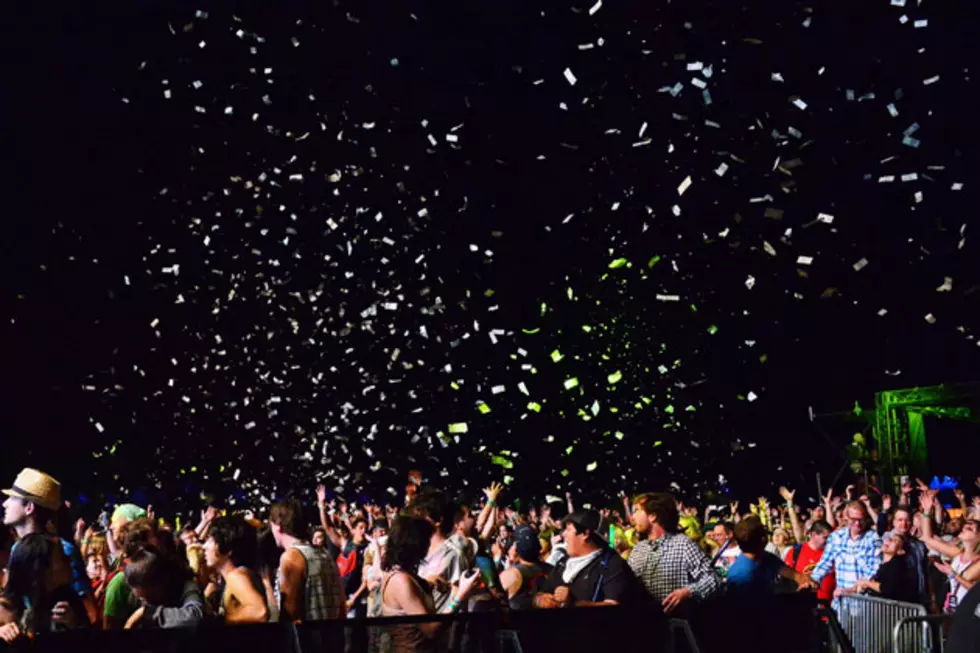 Coachella Death Linked to Overdose
Frazer Harrison, Getty Images
A 24-year-old woman who was hospitalized during last weekend's Coachella festival has died. According to the Los Angeles Times, the Oakland resident died of an apparent overdose.
The woman collapsed at the two-weekend music fest last weekend, and was treated onsite by medical staff. She was taken to a hospital in Indio, Calif., the location of the annual festival. She apparently overdosed on drugs or alcohol.
She was then transported to a medical center in Palm Springs, where she passed away Thursday afternoon.
"We believe this to be an unfortunate but isolated incident," said Goldenvoice, the show's promoter, said in a statement. "Our thoughts and condolences are with the family and friends."