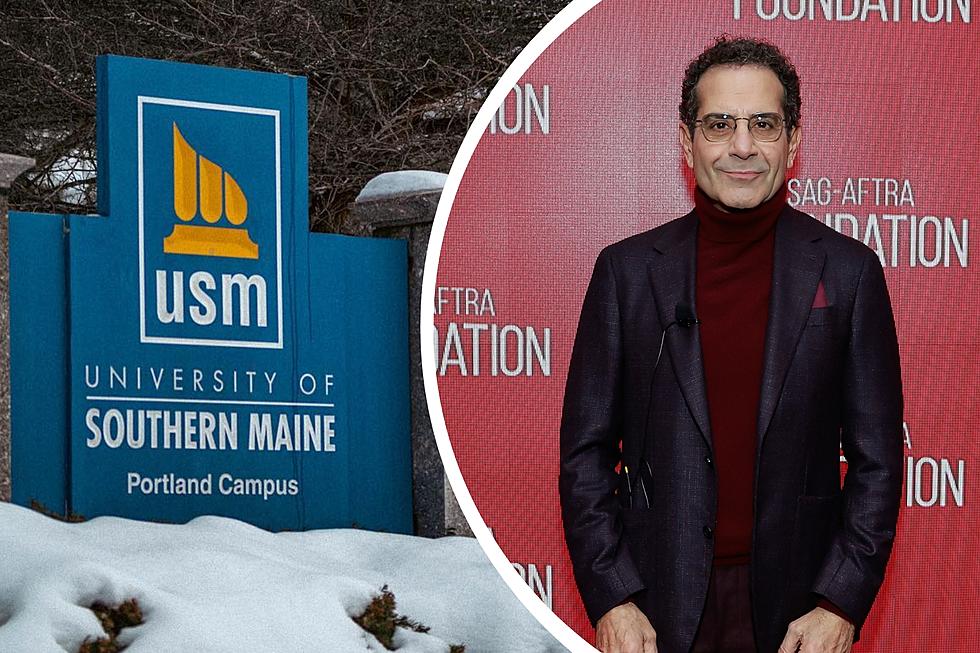 Did You Spot 'Monk' Star Tony Shalhoub During His Recent Maine Visit?
University of Southern Maine via Facebook; Getty Images
Have you spotted a celebrity in Maine?
In 2022, there were a number of famous people from "Star Wars" director J.J. Abrams to "The Office" star Steve Carell out and about in the Pine Tree State.
As for 2023, you can go ahead and add one more person to that celeb list: actor Tony Shalhoub.
Probably most famous for his roles on TV shows like "Monk," "The Marvelous Mrs. Maisel," and "Wings," you might also recognize him from big-budget movies like "Galaxy Quest," "Men in Black," and even "Pain & Gain" with the Rock and New England-favorite Mark Wahlberg.
But did you know that Shalhoub went to school in Maine?
The actor graduated from the University of Southern Maine in 1977, according to usmfreepress.org, and he's visited his alma mater on multiple occasions.
His latest visit to the school included being named honorary chair of the USM Center for the Arts campaign and announcing a $500,000 matching gift challenge for the center in January, according to a press release from greatuniversitycampaign.com.
He even pledged $150,000 of his own, per the press release.
This is all part of the Great University Campaign, "the largest fundraising initiative in USM history," the press release stated.
But it wasn't all just business for the character actor, as Shalhoub also took the time to connect with current teachers and students at USM.
Now, as to what his favorite places or local hot spots he hit up during his time here? That will have to remain a mystery, but maybe it was one of these 50 restaurants worth making a trip for?
Either way, Shalhoub is bound to be back in Maine again at some point, and like his character Monk, just follow the clues and keep your eye out.
17 Maine Restaurants Visited by Vacationing Celebrities
Many celebrities visit Maine and get the chance to eat at the numerous great restaurants the state has to offer. Have you had a chance to visit the local places below that these 18 celebrities have dined at?
25 Celebrities Who Have Owned Homes In Maine
From Kittery to Islesboro, some of Hollywood's biggest names have owned homes in Maine. We explore the who and where.