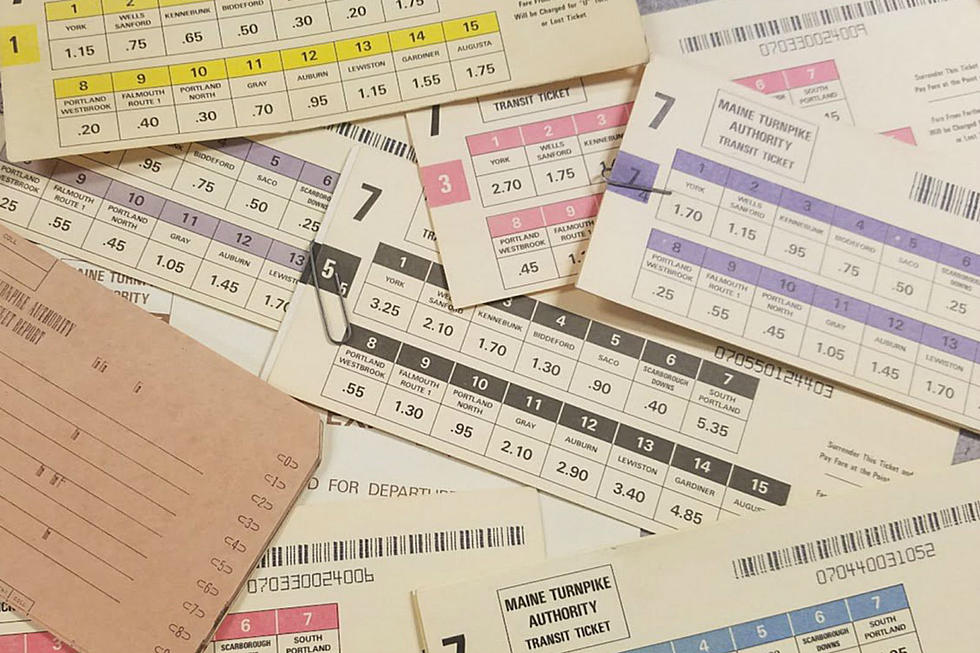 Do You Remember The Old Toll Booth Ticketing System In Maine?
Twitter via Maine Turnpike
Let's take a stroll down memory lane, shall we? Before there was an EZ Pass system that matched convenient with flat fees, there was a much more archaic toll system that was used on the Maine Turnpike. One that involved ticketing and a wild price guide.
Shared on Twitter by the Maine Turnpike, here's a photo of some of the old turnpike toll booth tickets that used to be handed out. For those that are too young to remember this system, or those that may have completely forgotten, here's how it worked.
When you got onto the Maine Turnpike back in the day, you had to stop at a booth to pick up your ticket. Different tickets were distributed based on what type of vehicle you were driving. Motorhome? Going to cost you more. Hauling a trailer? Get ready for a jump in fees. The tickets were also color coded based on type of vehicle.
As you can see in the photo above, you were then charged by the amount of distance you were traveling. Just making a quick trip from Auburn to Lewiston? It'll cost you 50 cents. The old tickets featured in the Maine Turnpike's photo all resonate from Exit 7 (modern day Exit 46) and the colors are different types of vehicles. You can see the price variation based on that.
This system was in place until September of 1997, when the Maine Turnpike transitioned to a flat-rate system for using the turnpike. That's also when they introduced the TransPass (modern day EZ Pass) to help facilitate better traffic flow.