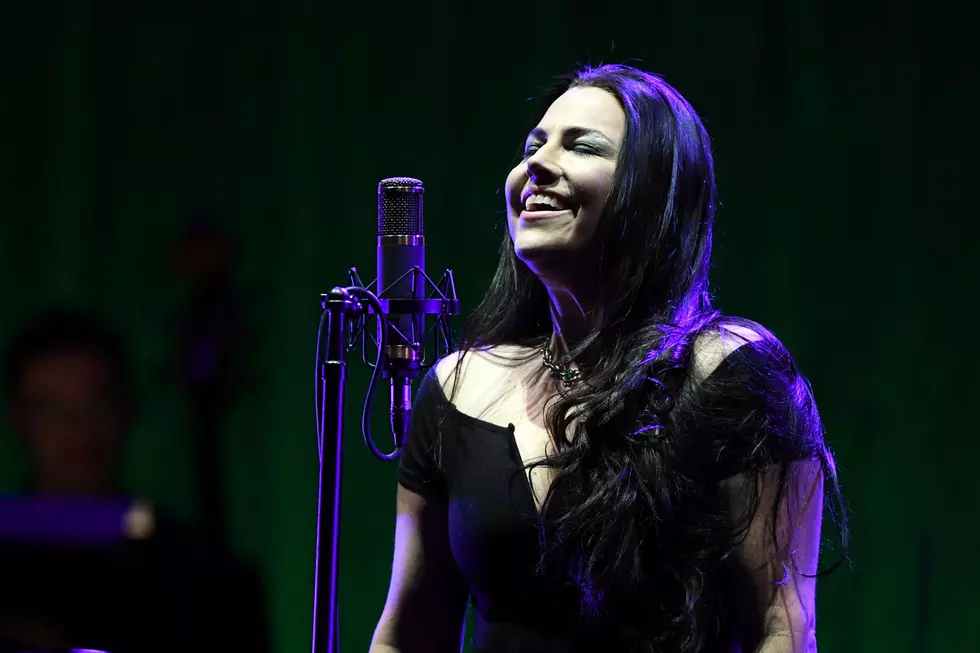 Evanescence's Amy Lee on New Album: 'We're Definitely in a Mood to Rock'
Ethan Miller, Getty Images
2020 is looking like a big year for Evanescence, as the band will hit the road with Within Temptation next year and there's talk of a new album as well. Vocalist Amy Lee spoke with Billboard about the status of the band's forthcoming album, which she says is currently leaning "dark and heavy."
"We have a nice collection of songs, and a vibe and a theme is starting to develop, and I'm really excited about where it's headed," says Lee. "I don't want to give too much away because it has a long way to go, but we're definitely in the mood to rock. It's dark and heavy."
After primarily touring in support of their more orchestral leaning Synthesis album in recent years, Evanescence recently returned to the musical fray with their cover of Fleetwood Mac's "The Chain" for the Gears 5 video game. Lee says that song won't appear on their forthcoming album, but they are making progress toward a possible 2020 release.
"We're going to get a few songs that we know we're ready to record that we love and go into the studio with a producer," Lee says of the band's current status. "Then we're going to keep working and maybe try out a different producer on those couple songs."
The vocalist says that while all of their songs may not arrive at the same time, she does still consider the group "an album band," adding, "At the end of the project, there has to be a full album for us. I just feel like that's who we are."
As for the current sound of their music, Lee continues, "We've been enjoying kind of erring on the heavy side right now because we just came off of Synthesis. It feels like it's time to get in there and go for it."
See Evanescence in the Top 100 Hard Rock + Metal Albums of the 21st Century