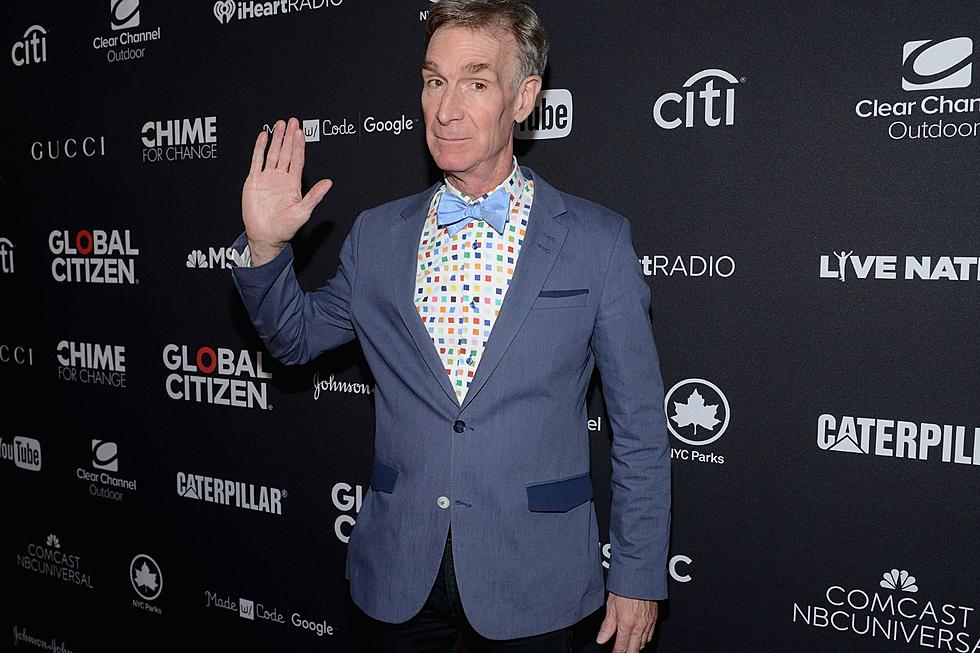 Fact Check: Was Bill Nye the Science Guy Born in Maine?
Noam Galai/Getty Images
An old photo of a home was posted in a Maine Facebook group that claims to be the birthplace of Bill Nye, leaving many people to believe that this is the home of Bill Nye the Science Guy. Is it true?
If you grew up in the 90s you probably watched Bill Nye the Science Guy, on CBS 13 if you lived in Southern Maine or on PBS in other parts of the state. Nye is a mechanical engineer and a comedian who had the idea for a children's show about science. Bill Nye the Science Guy was a smash hit running for six seasons in syndication from 1993 to 1999.
When you hear the name Bill Nye, here's the man you think of.
The Facebook group Old Pictures of Forgotten Maine has photos posted by members that show what our state looked like years or even a century ago. If you love Maine history, this group is worth following.
One member posted this photo of a postcard from around 1928 with the handwritten caption, "Birthplace of Bill Nye, Shirley, Me."
That had people in comments doing what we all would do—wondering if it was Bill Nye the Science Guy.
Well, some easy math would tell you that if this photo taken was around 1928 and if he was born then, Bill Nye the Science Guy would be 95 years old. A quick check of his bio on Wikipedia says Bill Nye was born in 1955 in Washington D.C., not Shirley, Maine, and is 67.
This is the Bill Nye that was born in Maine:
According to Wikipedia, Edgar Wilson "Bill" Nye was an American humorist and the founder and editor of the Laramie Boomerang. He wasn't in Maine long after being born in 1850 as his parents moved to Wisconsin in 1852.
So there you have it. Bill Nye the Science Guy was not born in Maine. Bill Nye the writer guy was.
These Are New Hampshire's Top 20 Attractions
According to attractionsofamerica.com, these are 20 of the top attractions in the Granite State.
20 Things to Know Before You Go to Bank of New Hampshire Pavilion
Concert Season at Bank Of New Hampshire Pavilion: Here are 20 Things To Know Before You Go.