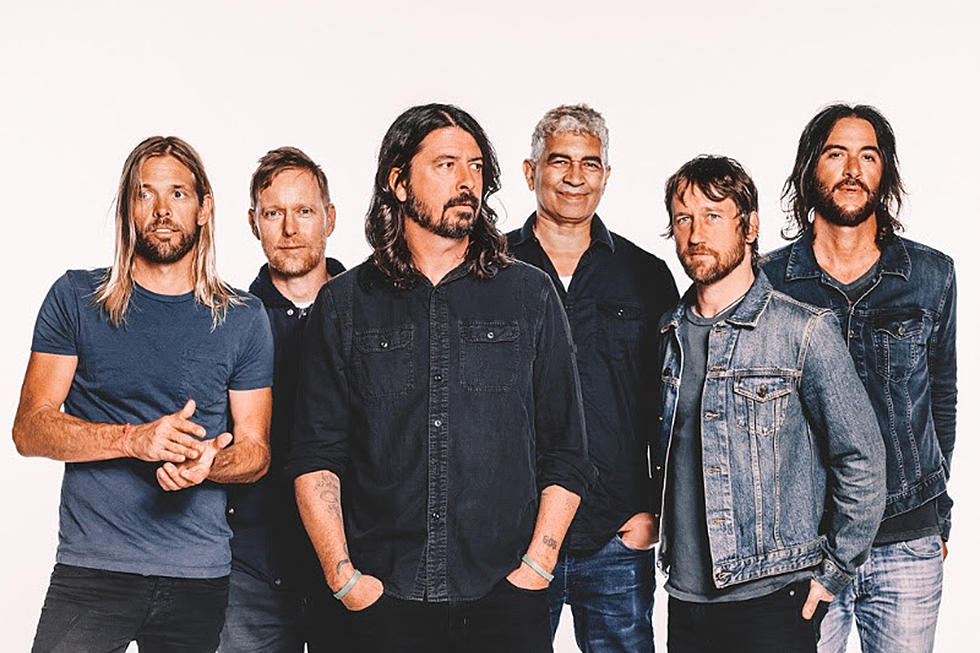 Foo Fighters Cover Psychedelic Furs + B-52's on '01020225' EP
Photo by Brantley Guttierez
The Foo Fighters have released yet another surprise EP. The rocker's sixth numbered EP of the year, 01020225, features two originals and two covers.
The four-song set, available on most streaming services, boasts a unique cover of The Psychedelic Furs' 1980 track "Sister Europe," and a live cover of the B-52's "Planet Claire" – featuring the group's frontman Fred Schneider - recorded live at the Supper Club in New York City on Halloween 2002.
It also contains two songs previously released on film soundtracks. "The One" originally appeared on the soundtrack for the 2002 Jack Black comedy Orange County. It was also the B-side on the CD single for "All My Life," as well as on a limited edition bonus DVD of the One By One album. "Win or Lose" was peeled off the soundtrack to the 2001 film snowboarding film Out Cold and was also a B-side on their 2002 single "All My Life."
The Foo Fighters have been releasing surprise EPs throughout 2019 to keep fans happy as they await the band to record new music. Three weeks ago (Sept. 20), the band released the 00050525 Roswell EP, comprised of songs recorded in Roswell, New Mexico, which coincided with the Area 51 raid. One week later (Sept.27), the band surprised fans with 01070725, which features Arcade Fire and Dead Kennedys covers.
Foo Fighters, '01020225' EP:
Foo Fighters Albums Ranked