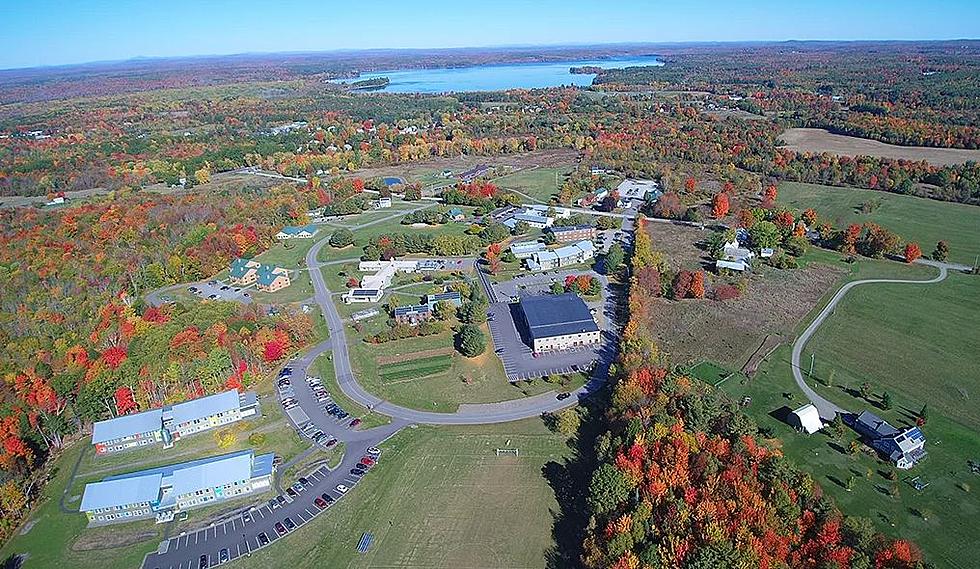 For Sale: The Campus Of A Well Known Maine University
A&G Real Estate Partners
In addition to the great University of Maine System, the State of Maine has some great non-state colleges and universities.  There is a reason why people from all over the country (and the world) choose to go to school here in Maine.
One of those colleges, Unity Environmental University, formerly known as Unity College, has seen such an influx of students that they have made the move to a larger location.  According to an article in Maine Biz, they recently moved from their original (1965) location in the town of Unity to the much larger Pineland Farms campus in New Gloucester, Maine.  In just the last few years, the school enrollment has skyrocketed from about 600 students to over 7,000 students!
That means the old campus, located at 90 Quaker Hill Road in Unity, is up for sale.
According to the listing by A&G Real Estate Partners, the rural campus encompasses 225 acres of land.  Of course, it has classrooms, labs, a library, and basically everything else you'd need to run a small college or technical school.  Because of the fields of study the college offers, it should be no surprise that it also has a livestock barn.
There are also nine residence halls that offer nearly a 1,000 bed capacity.  The campus has a dining hall, an arts center, athletic fields, and more.
No list price has been announced, but the Maine Biz article explains the property has been assesses at nearly $27 million.
If you want more information you can reach out to the realtors HERE
If you bought the place, what would you do with it?  How would you use it?
7 Great Places To Take A Selfie In Maine
Looking for a great place to take a selfie with your bestie, your family, or your special someone? We want to help! We've put together a list of great places in Maine to take a selfie!