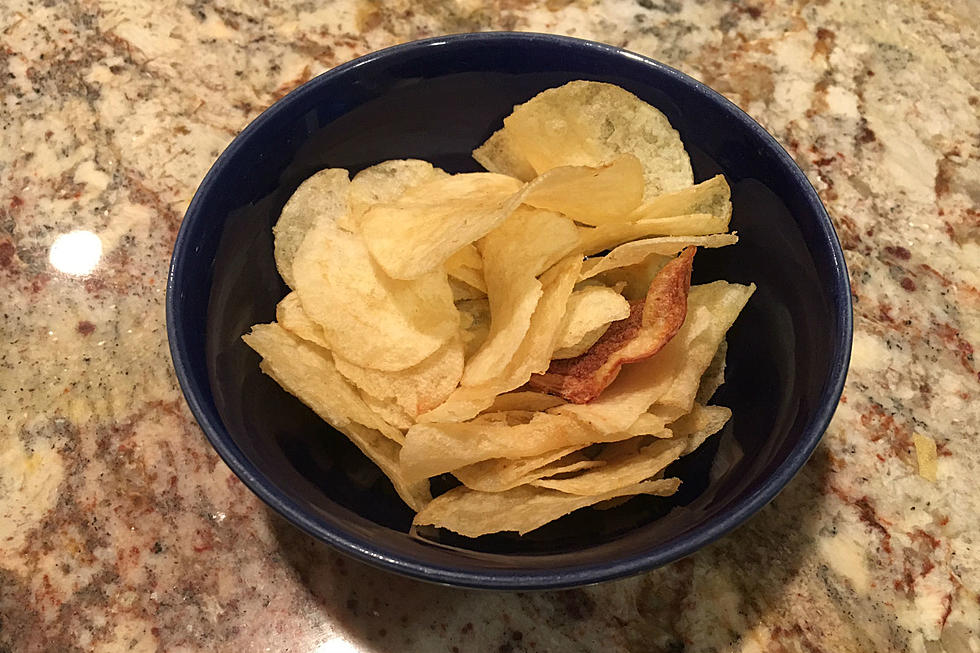 Forget About Flavored Chips, These Non Flavored Chips Beat Them All
WJBQ.com
There's always going to be a debate about what flavor chip is the best. Is it All Dressed from Humpty Dumpty? Salt and Vinegar? BBQ? Nope...it's these chips that have NO flavor...
Do you see the best chip in this bowl? It's sort of hiding. It's the burnt one. Whenever I see an overcooked potato chip, I go right for it.
I can't be the only one, because now they sell bags of overcooked potato chips!
They are wonderful!
A whole bowl of the burnt ones! No hunting, not stealing...they are all overcooked!
This of course leads to the question...are you a burnt chip fan?
SIDENOTE: Thank you Rick and Cindy for bringing me a whole bag of these suckers during Cans for a Cure! I really enjoyed them!