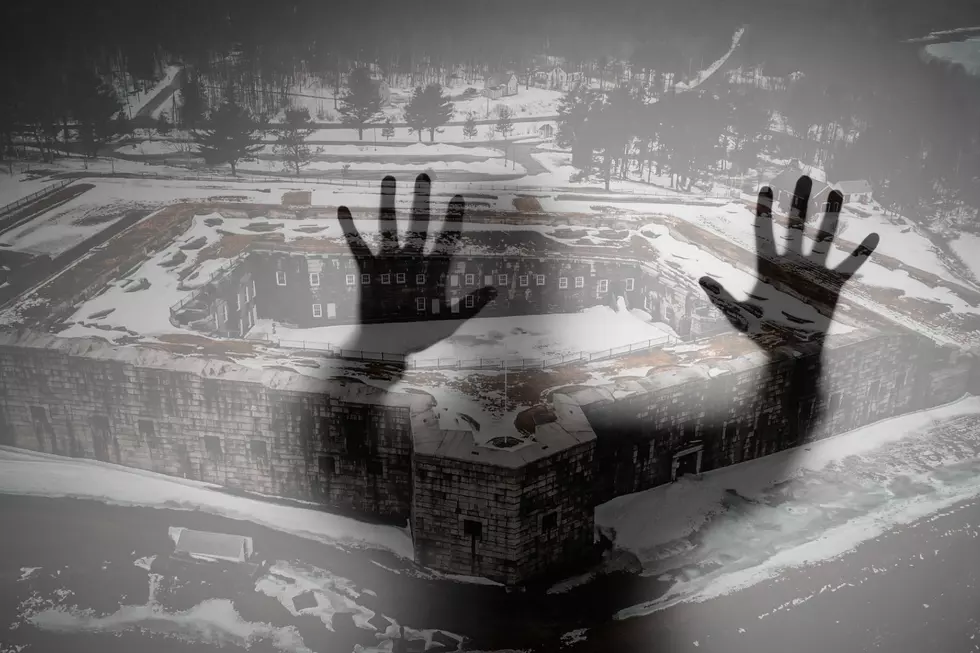 Ghost Hunting and Camping for One Night Only at Fort Knox
Ghost Hunts USA via Facebook, Canva
As you may already know, Fort Knox in Maine is rumored to be haunted. There are overnight ghost hunts at Fort Knox, however, a unique experience will be happening on June 11th.  Local paranormal group, 207 Paranormal Ghost Trackers, is offering you and other willing participants to venture to Fort Knox for an experience of a lifetime.
Would you dare camp overnight at this haunted location? On June 11th, 207 Paranormal Ghost Trackers will be at Fort Knox ready to conduct a paranormal investigation. Those willing to join them are able to partake in the investigation and spend the night camping at Fort Knox. That's right, bring your sleeping bag and tents if you have them.
I honestly don't know if there is anything much scarier than spending the night hunting for ghosts in a Fort that was built during the Civil War. However, it is an amazing experience to be able to go ghost hunting with an actual paranormal investigator group. I know that I do not have any of the technology to go ghost hunting, which is exactly why this is such a unique experience. You will be a part of the investigation and be able to use high-tech night vision and sensor equipment while exploring all that Fort Knox has to offer.
Before you head to your tent to sleep overnight, you will receive some light drinks and snacks. The event will also have a "walk away" breakfast for you in the morning that will be located at the Visitor Center. You are also allowed to bring your own food and drinks to this event, however, no alcohol is permitted.
207 Paranormal Ghost Trackers are calling this event "Ghost Camp," and tickets are on sale now for the event. You can purchase tickets online now and all tickets must be purchased in advance. Tickets are $75 plus tax, but what is really cool is that all the money from the ticket sales goes directly to Fort Knox.
Just know that if you choose to attend 207 Paranormal Trackers' Ghost Camp, tickets are non-refundable. There is also a warning for those purchasing tickets, "The holder of this ticket understands there is an inherent risk involved with attending this event. The ticket holder voluntarily assumes all risks and dangers associated with participation. By entering the park property, you also agree to be videotaped and your image used on our website for promotion with no compensation. There are absolutely no refunds. Entrance is at your own risk."
If you have any questions, you can call 207-469-6553 or email info@fortknoxmaine.com.
30 Haunted Places in Maine
Most of the locations on the list share a little about what has been claimed as paranormal happenings for these locations, which can include seeing apparitions, hearing strange noises, or maybe even spookier experiences involving unexplained conditions of vehicles, shaking beds, or flying dishes. Here are 30 haunted places in Maine.
20 NH & MA Locations Featured on Ghost Hunting TV Shows