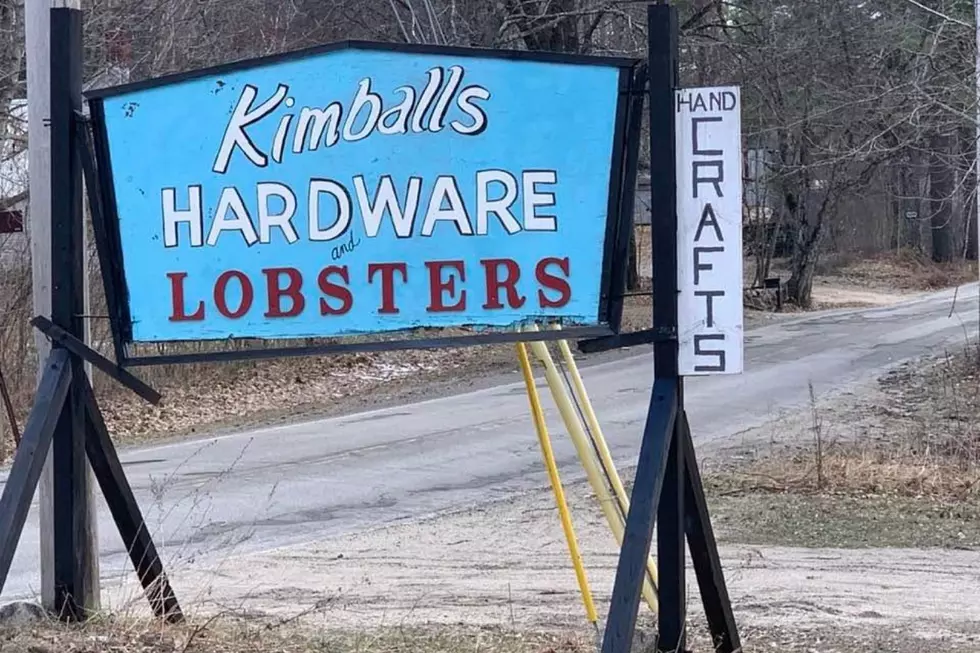 Hardware and Lobsters Are Perfectly Maine at This Rural Store
Doreen Kimball Johnson via Facebook
When people "from away" think about Maine, two things come to mind. Maine's coast and lobster. It's pretty rare that they think about the more rural areas anywhere away from the coast. It's a different part of Maine that isn't frequented as often and can feel like it's stuck in time in some areas.
Western Maine has lots of those rural towns like Waterford, Maine, population 1570. The home to Keoka Lake, McWain Pond, Bear Pond and a beautiful view of the White Mountains of New Hampshire after a short hike up Hawk Mountain.
It's also home to a tiny little hardware store on Waterford Road, that I have driven by many many times on my way to camp for the summer at Keoka Beach Campground. It's just down the road a bit from the Wesleyan Church built in 1847 and Phil's Mobil Service Station in the village of South Waterford. You would think you had traveled back in time when driving through here as little has changed.
Kimball's Hardware and Building Supply has been in its location in South Waterford for as long as I can remember. A quaint little hardware store that served the Waterford community without having to drive far.
But times change and businesses find new ways to get their customers what they need, so in recent years Kimball's Hardware and Building Supply became Kimball's Hardware and Lobster.
Fresh lobster of all sizes right off the boat brought 50 miles inland. Steamers too, but bring cash to get yours noon to five on Saturday and noon to 3 on Sunday.

Forget Portland and every other tourist trap in Maine. This is the Maine I know, love, and grew up in. This is really what Maine is all about. Small town businesses where everyone knows your name.
Read on for the Top 10 Safest Cities and Towns in Maine
Alarms.org
released their latest data regarding safe cities and towns in the Pine Tree State. Here are the top 10.
The 25 Intersections in Maine That Had The Most Crashes in 2021
The Maine DOT keeps a record of accidents at intersections throughout Maine, and these are the 25 intersections that had the most in 2021.