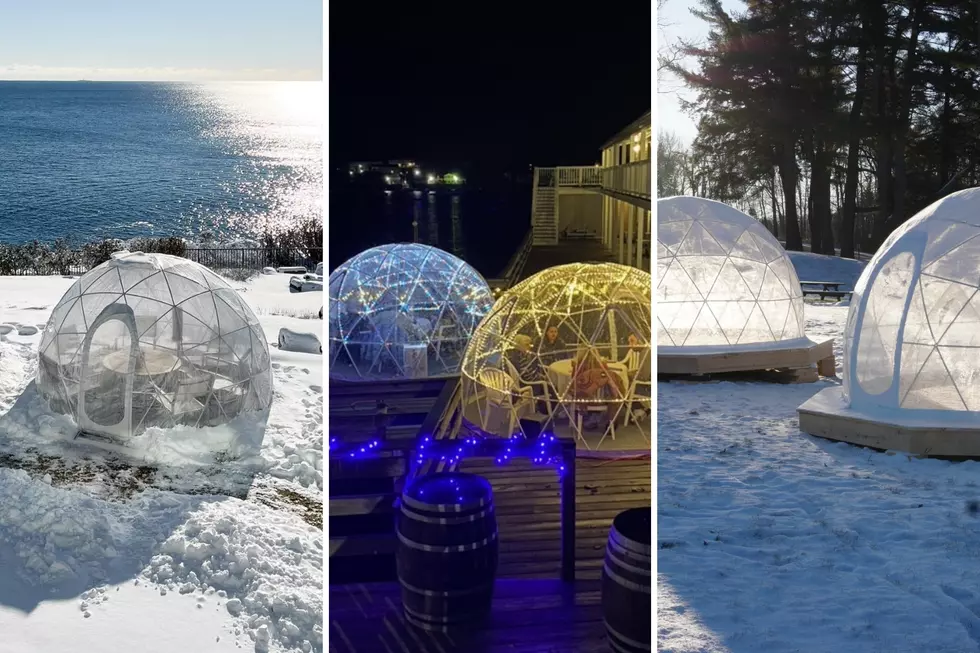 Enjoy Heated Igloo Dining This Winter at These 9 Maine Restaurants
Cliff House, Tugboat Inn & Restaurant, Pineland Farms via Facebook
A great thing to do to keep you sane during the long Maine winter is to get out of the house, take a drive, and enjoy what this great state has to offer. Of course, one of the state's number one commodities is its amazing food scene.
Maine has virtually an unlimited supply of amazing restaurants, pubs, sandwich shops, breweries, and more. And some of them truly know how to do winter right.
There's a recent trend that has helped many of these outstanding establishments keep people flowing in, even during these cold, miserable months.
This trend is actually one of the positives that came out of the pandemic. It was a creative way for restaurants of all shapes and sizes to continue to serve patrons, even with the restrictions set upon them. I'm talking about igloo seating.
Igloo seating is a phenomenal way to enjoy what Maine has to offer no matter the weather or temperature. These clime-controlled structures give the diners a unique experience. They can enjoy incredible views, experience Maine's nature, and observe the ever-changing weather, all while enjoying the comfort inside the spherical domes. It's a meal out that diners will not soon forget.
Igloo dining is still a burgeoning trend in Maine. You won't find this opportunity everywhere. However, more and more establishments are starting to see the way of the dome, including restaurants, cross-country ski resorts, and farms across the state.
Below are many of the places offering the igloos. One note, make sure to call ahead. The domes are very popular and normally require reservations. Make sure you don't get left out in the cold.
Maine Restaurants Where You Can Enjoy Heated Igloo Dining This Winter
50 Maine Restaurants to Warm You Up This Winter
Thanks to our great listeners, we compiled a list of many of Maine's great restaurants that warm folks up in the winter.
These popular spots can be found across the state and are waiting for you to try them out.
How many have you been to? How many would you like to try for the first time?