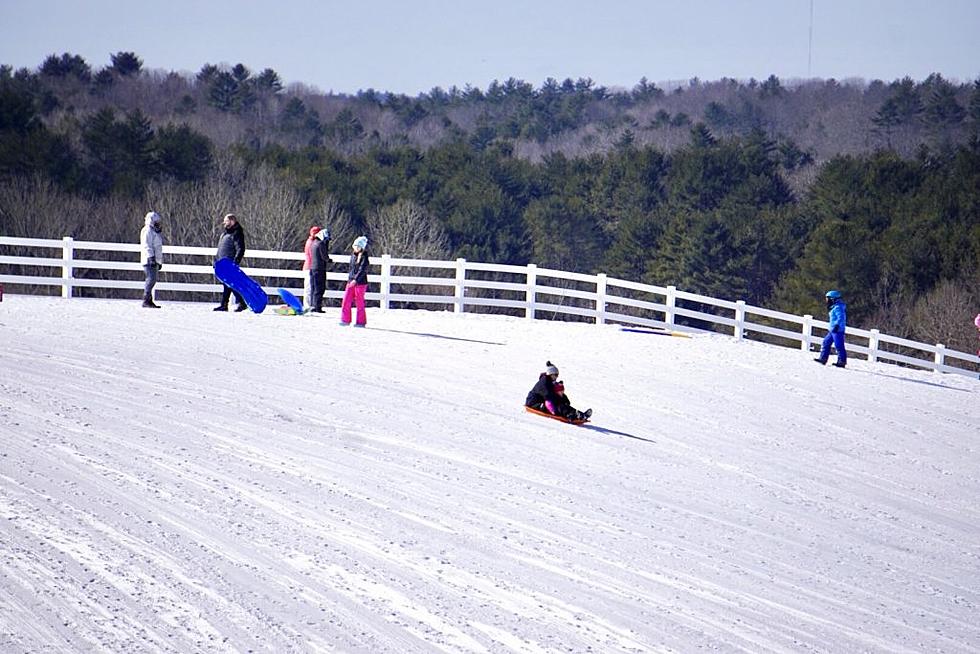 Hit Some of the Best Free Sledding Hills in Greater Portland
Pineland Farms.org
A blizzard blows through Maine, grab your sled, and head to the hills!
There are different phases of a blizzard. There's the anticipation and regret. There's the actual storm. And then there's the aftermath! Once you get all the shoveling, and snow blowing out of the way - grab the sleds and head to some awesome hills that will be in perfect condition!
PAYSON PARK IN PORTLAND
Payson Park is an amazing gathering spot in the summer, but oh don't you forget about it in the winter! Great hills, great views and awesome sledding. It's a wide and fast hill! Wide to avoid smashing into others!
RIVERSIDE GOLF COURSE IN PORTLAND
Golf courses have some of the best sledding and winter fun around! Riverside has a great winter layout for cross-country skiing, two large outdoor ice skating rinks, snowshoeing, fat tire biking and lots of hills for sledding. Just be respectful and stay out of roped-off areas.
EASTERN PROMENADE IN PORTLAND
According to PortlandMaine.gov, this hill is super fun and picturesque, with views of the Promenade and Casco Bay. They urge you to use the North Street and Main Slope because the Cutter Street parking lot is unplowed for a long and safe runout area. This hill changed me forever. I have never torn down a hill so fast in my life. The little dip at the end (during certain conditions) can make you catch some serious air! Parking can be a bear after a storm so just be patient.
PINELAND FARMS IN NEW GLOUCESTER
I adore Pineland Farms. It's such a beautiful place and so user-friendly! They groom the hill with their trail grooming equipment (if conditions allow). You can bring your own sled or you can rent one all day for just five bucks. The hill is open every day (again, according to those pesky conditions) from dawn to dusk. Leave Fido at home. No dogs are allowed just because there are lots of farm animals around.
5 Reasons You Should Definitely Never Live in Maine During the Winter
Thinking about living in Maine during the winter? Well, you've been warned...
10 Apps Anyone Who Lives, Works, Plays, or Vacations in Portland, Maine Needs To Download ASAP
In addition to this station app where you can get exclusive contests, stories you care about and listen live, the rest of these apps should fill your needs while in and around Portland.