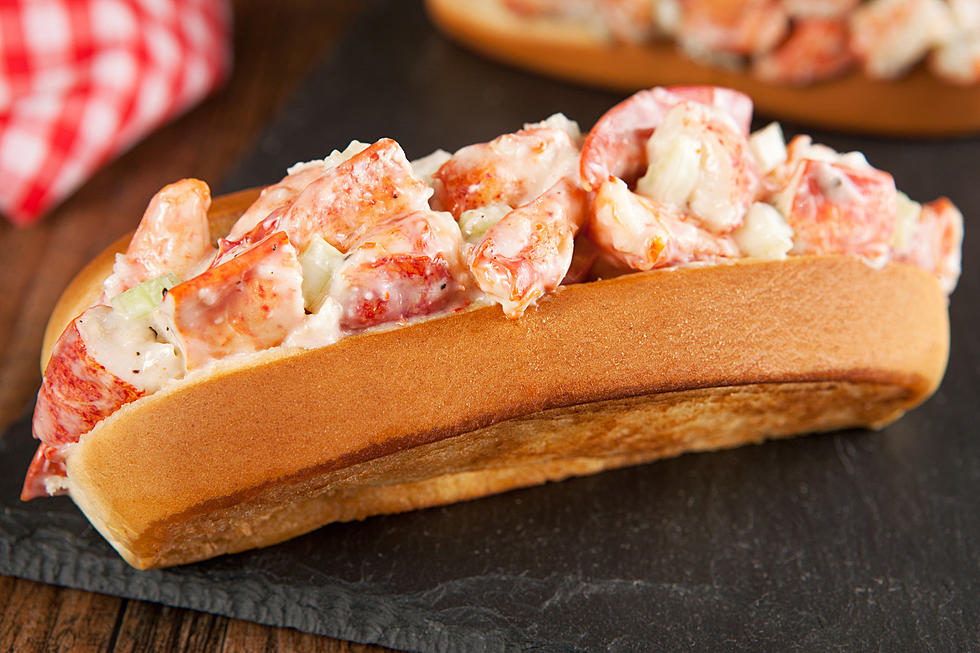 I Cannot Believe New Hampshire Didn't Make a Best Lobster Roll Top 10 List
og-vision
I'm beyond stupefied that New Hampshire didn't make a 2021 Top 10 List for Best Lobster Roll.
To say I'm shocked is an understatement. As a matter of fact, I'll go so far as to say I'm a bit livid and must insist this change for 2022.
There's nothing more New England than our hot, buttery lobster rolls or the cold, creamy, fresh deliciousness that we're known for.
I discovered this when researching and compiling a few top 10 lists New Hampshire made in 2021 to close out the year.  I was so absolutely confident that we made a lobster roll top 10 list, that it's the first search I did.
Are you stunned as well?  It's not just me, right? Look, I know we have quite the competition here in New England, but wait until you see who beat us out.
Ugh, & insert facepalm here.
According to Buzzfeed, we are #18 with Row 34 in Portsmouth, and #17 with Little Red School House in Campton.
This is BEHIND restaurants in Park City, Utah, and Chicago. Landlocked areas. I mean are you kidding me? For goodness sakes, just stop it.
And get this, #19, just one below us on the list, was some place in Indianapolis.  Even a restaurant in Austin, Texas, made the list.
Now, I will say that nearly half of the list is New England, and even Northeast-based, with 14 of the top 25, including Bill's Original Kitchen, just feet from the New Hampshire border, in Kittery, Maine.
And of course, we cherish our Maine and Massachusetts peeps. We even love our Rhode Island and Connecticut rolls and support this New England treasure no matter what state in the northeast.
But how are restaurants in Florida, South Carolina, and California better than New Hampshire?  Those aren't even New England waters.
Besides the New Hampshire restaurants that made that Buzzfeed list, New Hampshire restaurants like The River House in Portsmouth, Rye Harbor Lobster Pound in Rye Harbor, and The Beach Plum in North Hampton all have a pretty mean lobster roll.
Where is your favorite New Hampshire roll?  Should we start a petition?  Let's keep our fingers crossed that this absurdity isn't repeated this year, in 2022.
10 Things That Every Person From NH Knows
If you are not familiar with beautiful New Hampshire, here are a few things that every person who is from here knows.