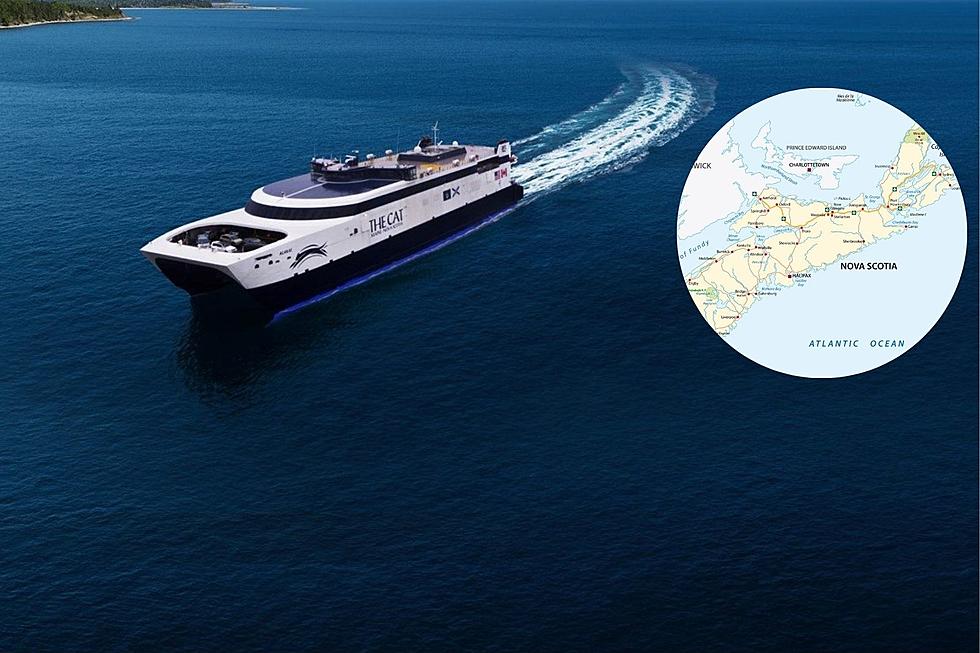 Have You Taken This Gorgeous, Relaxing Ferry Ride From Maine to Nova Scotia?
Getty Images
You can add another vacay goal to your list, because the CAT ferry operator Bay Ferries, Limited started running its summer and fall cruises last year after halting them for a few year. This is the international high-speed ferry between Maine and Nova Scotia.
The ferry kept its promise to return after its contract with the City of Portland, Maine, ended, according to NECN, and thank goodness.  The CAT isn't in Portland like it used to be. It instead resumed its operations between Bar Harbor and Yarmouth, Nova Scotia, and runs through mid-October.  How exciting for us to have this travel again with our beautiful Canadian neighbors and enjoy the three-and-a-half-hour ride through international waters for a getaway?
It's actually been more than a decade since the Bar Harbor to Yarmouth route existed, according to NECN, so this adds to the excitement of the CAT's return.  I'm sure not having the route from Portland is disappointing for some, but at least it's back.
For us New Englanders (and really all vacationers from around the world), the return to the Bar Harbor location adds additional excitement to our Maine vacations.  The Acadia National Forest, shopping the quaint town of Bar Harbor, or relaxing on the beaches on Mount Desert Island are all right there, and we can now enjoy a getaway on the CAT to Nova Scotia for some exploring.
For full info and pricing, click here and enjoy!  Half the fun is the ferry ride.
LOOK: The most popular dog names of 2022 in every state
Hey dog lovers, check out this awesome list of the most popular dog names in 2022 for every state, and get ready for some serious cuteness overload.
Bands With No Original Members