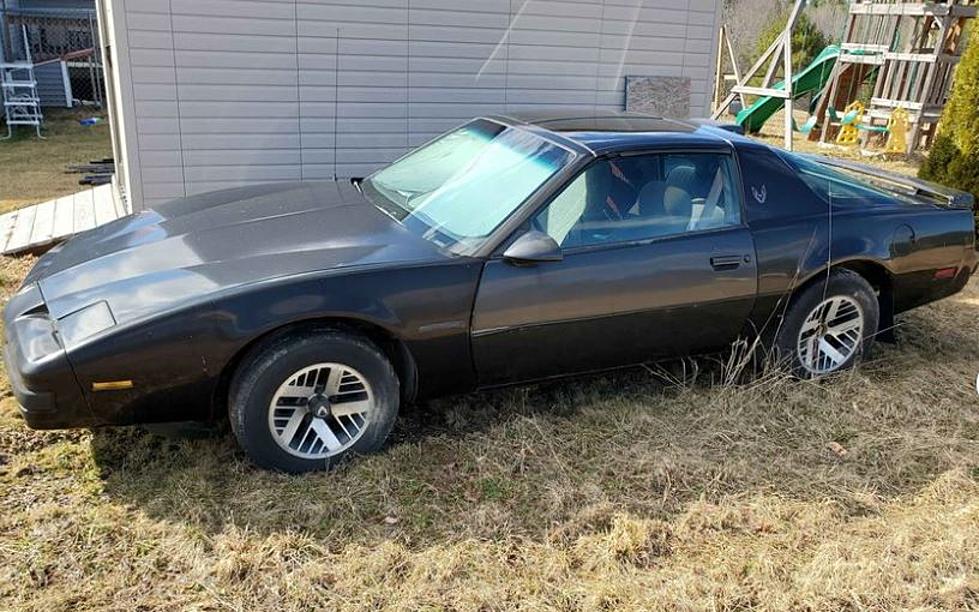 Live Your 'Knight Rider' Fantasies in This Pontiac Firebird 'KITT' for Sale in Maine
Facebook Marketplace
If you were a kid in the 80s, especially if you were a boy, there is a good chance you were at least mildly obsessed with "Knight Rider".
If you never had a chance to see the show, it follows the adventures of Michael Knight, played by David Hasselhoff.  Knight fought crime in a sup'd up Pontiac Trans Am that had its own artificial intelligence named KITT, voiced by William Daniels (the guy who played the teacher in Boy Meets World).  Like many similar 80s shows (A-Team, we're looking at you), the series featured Michael Knight and KITT helping the little guys being bullied by the big guys.
The original series ran from 1982-1986, but there were several movies and spinoff series.
Here's your chance to be like Michael Knight - well, sort of...  Someone in Chelsea is selling a 1986 Pontiac Firebird Coup 2D.  It has 177,000 miles on it and has a mostly-original 350 small block with a bunch of upgrades.  Based on the pictures, it looks like the paint and interior are in good shape.  If you don't drive stick, that's okay because it has an automatic transmission.
It does need a little bit of work.  The car needs a battery and does need to have the included fuel pump installed.
Sadly, the car does not come with its own artificial intelligence, scanner light, really fancy steering wheel, turbo boosters, or bulletproof plating.
The owner is asking $3,300.
You Could Own An '86 Pontiac Firebird
Someone is selling this KITT lookalike on
Facebook Marketplace
. She has 177,000 miles her and does need some work. The current list price is $3,300.
Get more details HERE
Google Maps Pics Show Us How Much Augusta Has Changed In The Last Two Decades
These photos show how Augusta has changed in the last two decades. Do you remember shopping, doing business, eating, or drinking at some of these now gone businesses?
Please note that some of these address may have changed.
Have you downloaded our FREE app, yet?  You can use it to message the DJs, stream the station, and get breaking local news sent right to your phone.