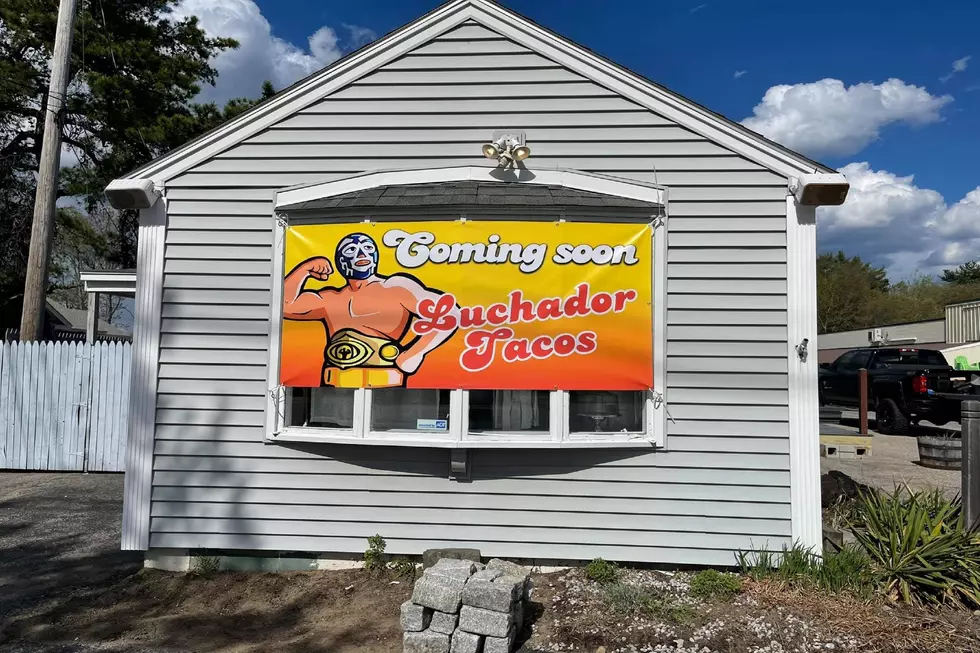 Luchador Tacos Opening Its Fourth Location In Auburn, Maine
Facebook via Luchador Tacos
Luchador Tacos started out as a small taco stand across from the Oxford County Courthouse in South Paris, Maine.
Business was good, so it needed a bigger space, so it was moved to what was a small convenience store on Nichols Street in South Paris, the street I grew up on.
Then they moved a third time to their present location at Twin Town Plaza in South Paris.
Lucahrdor quickly became popular and they expanded by opening a new restaurant in North Conway, New Hampshire in 2019 and a third in Windham on Roosevelt Trail in 2021. Business is still good so why not open a fourth restaurant?
Luchador posted on their Facebook recently this photo with the caption "A Luchador Tacos in Auburn sounds like a great idea huh? Well, the bell has officially rung and the match just started. See you soon, Auburn!!!"
The car tag on the keys isn't for a car. It reads "Luchador - 945 - Center Street."
If you're a fan of Wei-Le Chinese Restaurant, you'll know right where 945 Center Street in Auburn is, but in case you don't know, here's a Google Street view of the location.
This plaza has several commercial units and we're not entirely sure which one Luchador is going to take, but it will only be a matter of time before we find out. Keep an eye on their Facebook page for more announcements and keep your eye on 945 Center Street as Luchador Tacos IV becomes a thing in Auburn.
This Massive (& Gorgeous) Waterville, Maine Home is For Sale & You NEED to See The Photos!
25 Places People Want to See at Rock Row in Westbrook, Maine