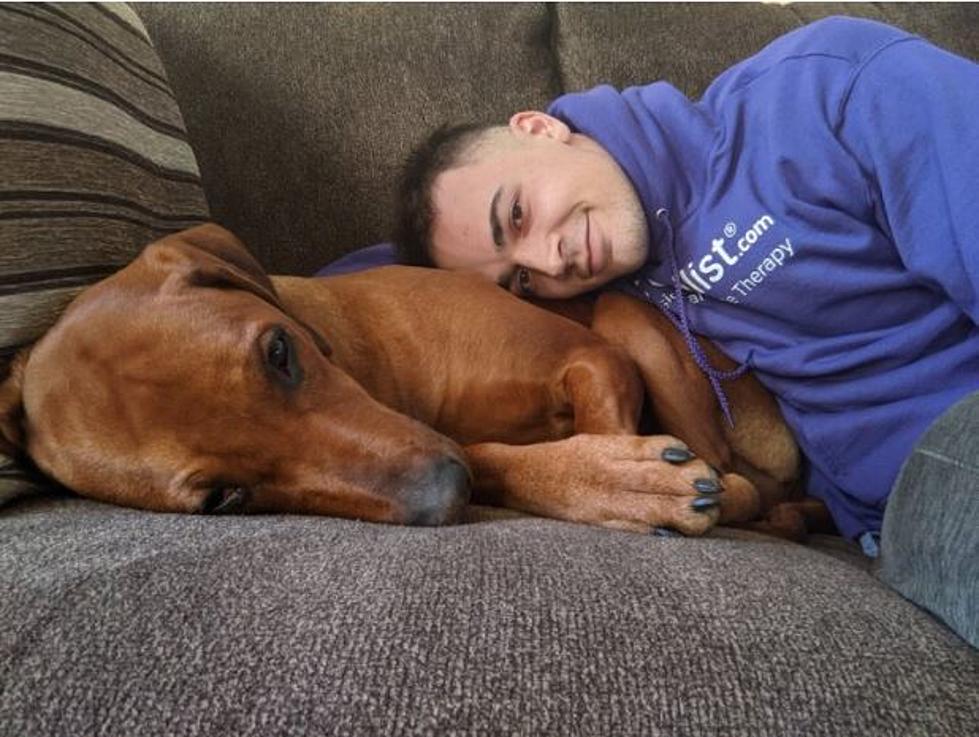 Maine Certified Cuddler Offers Cuddling Sessions For Those Craving Human Touch
Maine Cuddle Connection
Paley Burlin, from Portland, is Maine Cuddle Connection.
Cuddling is a type of therapy that isn't huge in Maine. In fact, Paley has only been doing Maine Cuddling Connection for just over a year. He's based in Portland but travels to you. I saw a flyer on a telephone pole near Otto's pizza on the East End. That made me dig a little deeper into this whole cuddling thing!
One of the first things Paley is asked is WHY do you do this. He goes into a pretty extensive answer on his website. In general, Paley had a tough experience in college that led him into therapy. His experience with one therapist was so strong, it led him into studying psychotherapy, and getting into the specific field of somatic psychology.  Somatic psychology is a way of understanding human suffering as an embodied experience, not merely as thoughts in our head that need reprogramming.
It was around this time that Paley went to his first cuddle party, and to make a long story short - the rest is his history.
What can I expect with a cuddling session?
FAQ on his website covers the gambit of what you might wonder. Most might wonder, well...uh, what if all that touching leads to getting turned on? First and foremost, cuddling is non-sexual, but it is perfectly normal to maybe get turned on. Since that's not the goal, things are slowed down or stopped and when everyone is in a safe place again, the cuddling continues.
Where does the cuddling happen?
Paley isn't doing sessions at his home and will normally travel to your place (there are fees associated with traveling). But if that's not comfortable either, some get a hotel room. I know, I know..it sounds sketchy, but it's 100% legitimate.
How do you know if you can trust this guy?
Since platonic cuddling is a pretty new concept, you may be wondering...hmmm, this sounds wrong. There are lots of ways of verifying Paley. Read his story, check out the Cuddlist website to find Paley. He is a 'certified cuddlist' and not just some Craig's List dude with spare time.
How much does it cost to cuddle with this guy?
He charges 100 dollars an hour and it is an hour minimum. But you can custom your cuddling. If you want an overnight, arrangements can be made. It all depends on your needs and wants.
So...you up for some serious cuddling?
KEEP READING: See 25 natural ways to boost your immune system
50 Most Popular Chain Restaurants in America
YouGov investigated the most popular dining brands in the country, and Stacker compiled the list to give readers context on the findings. Read on to look through America's vast and divergent variety of restaurants—maybe you'll even find a favorite or two.