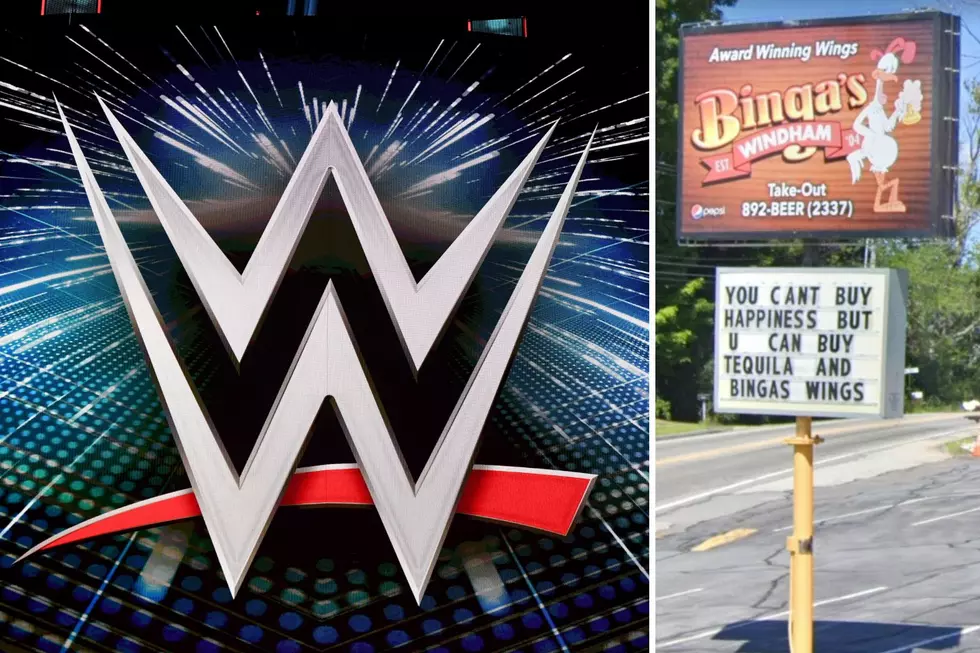 Maine City Referenced in Cryptic WWE 'White Rabbit' Video During WWE RAW
Getty Images / Google Maps
WWE Returning to Portland, Maine
Last week, WWE announced that for the first time in almost a handful of years, they would be returning to Portland on Sunday, November 27 at the Cross Insurance Arena. But that said, that's not the Maine city that was referenced last night during an episode of WWE RAW and it has nothing to do with the Holiday Tour Supershow that will be here in November.
WWE White Rabbit
For the last couple of weeks, wrestling fans going to WWE events have mentioned that at some point during the show, part of the song "White Rabbit" from Jefferson Airplane has been played either during commercial breaks if it's a televised show (like last night's WWE RAW) or in between matches at non-televised shows.
There have also been cryptic videos revolving around an actual cartoon white rabbit being released by WWE as well, which seems to be pointing to the debut of a new WWE superstar or more likely the return of a former superstar. In the middle of a match last night on WWE RAW, a QR Code quickly flashed on the screen which led to another White Rabbit video.
And this is where the Maine city reference comes into play.
WWE Superstar Bray Wyatt's real name
The rumor/hope amongst WWE fans is that all of these cryptic videos are hyping up the eventual turn of the popular superstar Bray Wyatt. What does this have to do with Maine? Bray's given name at birth was actually "Windham," as "Bray Wyatt" is his superstar name.
Almost as soon as the above White Rabbit video was released, people on the internet noticed that the YouTube page for White Rabbit Records deleted all of its videos except one -- a 2-second video with some type of sound effects in the background that, like the White Rabbit video above, flashes a 5-digit number.
And when you google "04062," what do you get for a search result? The zip code for -- Windham, Maine.
WWE Superstars with New England Ties
They may not be from here, but these WWE superstars past and present have ties to New England in some way!
20 Popular Celebrity Alcohol Brands Available at NH Liquor & Wine Outlet Stores
Celebrities create their favorite alcohol brands to share with all of us. Here are some available at NH Liquor & Wine Outlet Stores.