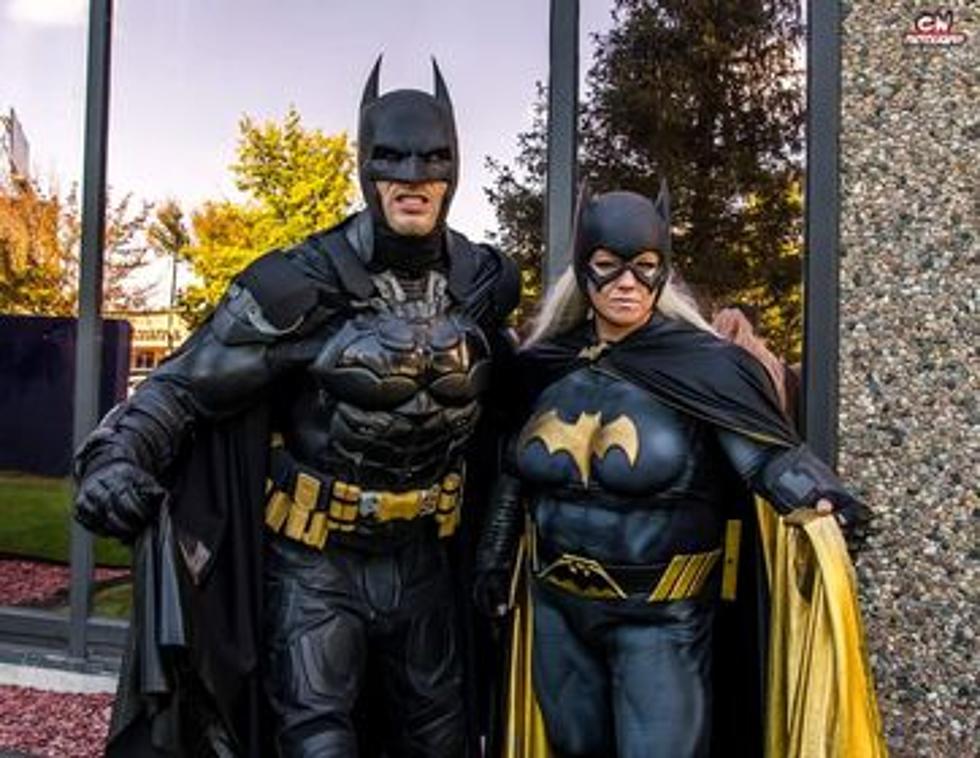 Maine Cosplay Extravaganza Hosted by the Old Port Batman and Batgirl
Mollie Dinsmore
I know...so many questions!
Mollie and Keith Dinsmore have been cosplaying for years. We should stop there and explain what cosplay is. Thanks, Google:
Cosplay is a performance art in which the participants dress in costumes and make-up, representing characters from anime, video games, television and film. In addition to creating authentic costumes, the cosplayers also act in character and are usually subject matter experts on the characters they are replicating.
Back to Mollie and Keith. They've done birthdays and charity events as well as traveling all over to go to conventions. You may recognize them as the Old Port Batman and Batgirl.
With the last couple of years of Covid, the loss of the Old Port fest, and the Deering Oaks Family Festival long gone, Mollie and Keith decided to bring a little fun back to Portland. That's where Maine Cosplay Extravaganza comes in!
Molly and Keith wanted something fun, exciting, unique, and a little out of the box. Yup. This checks all those boxes! They don't have a big promoter, it's just two people with a passion wanting to build something that could become a tradition. Molly and Keith are doing this with their own money, all while working full time and expecting their first child. And you thought your days were busy!
They want Portland to know there is a place to go to share in the love of Fandom. They are inclusive of all types of cosplay from anime to superheroes to anything you can think of. Maine Cosplay Extravaganza is part of the LQBTQIA+ community as well and there will be an awesome meet and greet too. There will be live music, food trucks, show cars including the batmobile, charities on-site, and vendors.
This is pretty cool. Keith...I mean Batman, is a Guinness World record holder for cosplay with the most functional gadgets with his Batman Cosplay.
Mollie and Keith know that sometimes what they do may seem 'odd' or 'weird', but as Mollie put it,
...cosplaying is about finding your way out of the box, truly expressing what you love and enjoy life's little things that make you smile.
The event is being held Saturday, April 30th, and Sunday, May 1st at Thompsons Point. It's in collaboration with the Children's Museum, KidsCon New England, several different food trucks, local musicians, and live performers. They are also very proud to announce their LQBTQIA+ meet and greet to solidify their business as allies in a world that they believe just needs more love and acceptance.
Mollie and Keith are Mainers who love what they do and want to make sure if you are into cosplay, you have a chance to have fun!
Tickets are at the door at this point (cash/card). They are unable to do presale right now, but plan on it for future events. Tickets are 20 dollars for one day and 30 for both! Kids under 5 are free! They also have some spots available for some last-minute vendors who want to get in on this fun!
LOOK: The Most Famous Actor Born Every Year
KEEP READING: See the richest person in every state