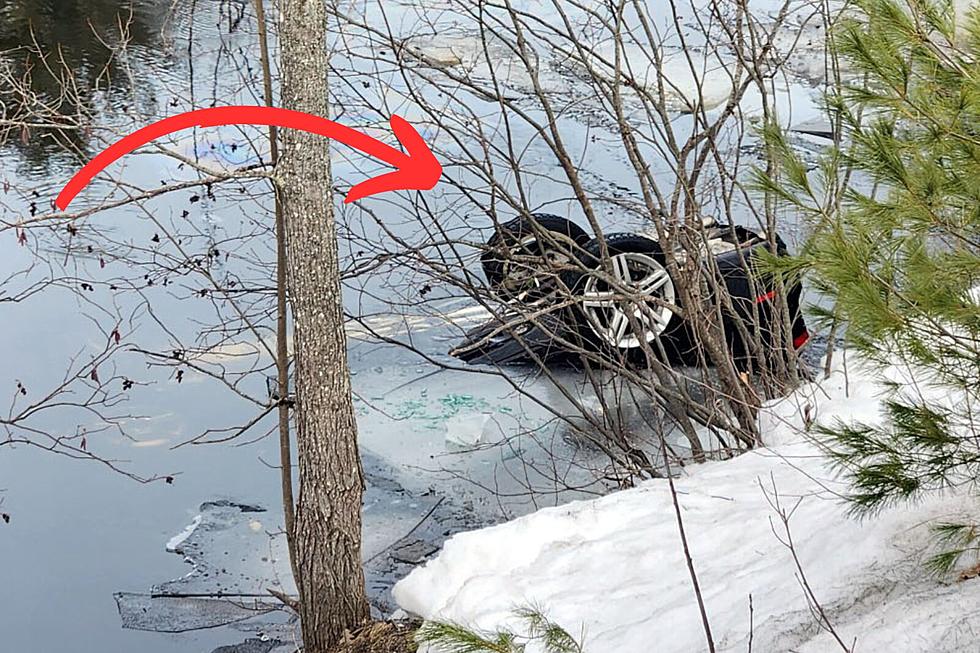 Maine Driver Escapes to Safety After Car Plunges Into This Auburn River
Auburn (Maine) Police Department via Facebook/Canva Pro
This past Monday, the 13th at 8:22am police and fire crews were called to Auburn to find a vehicle almost completely submerged into the Little Androscoggin River, according to
Auburn Police
.
It was reported that the vehicle was upside down in the water.
Little Androscoggin River is located at 556 Broad Street.
---
Miranda lives near by at Fifth street in Auburn. The car was a 2007 Audi A4.
Auburn police report that Dostie lost control and the vehicle left the roadway and ended up rolling over before going into the river.
The cause of the crash is currently under investigation; speed is believed to be a factor.
Medical care was provided and the police were able to retrieve the vehicle from the river, according to Auburn PD.
25 Ways You Know It's Absolutely Too Cold in Maine
We Mainers have very thick skin but sometimes it gets so frigid that we can't stand it. Here are those times!
Beware of The Most Dangerous Roads in Maine
Here are 4 Maine roads that have a high risk of potential accidents.