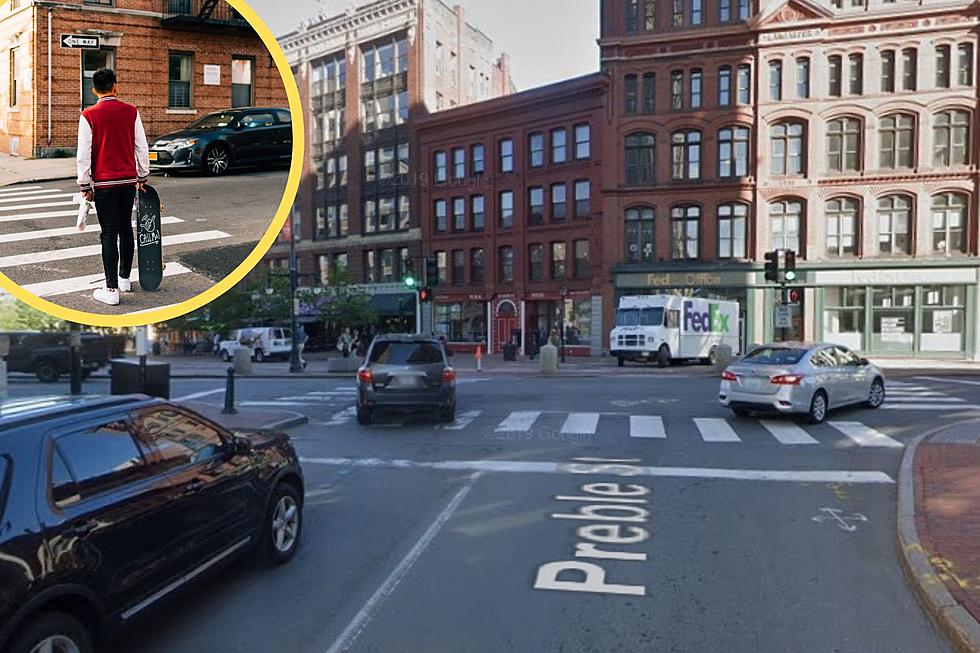 Mainers in Portland Need to Remember This Important Life Lesson
Google Maps / Nathalia Segato
Before this blows up in my face and I have an entire city come after me (because I'm not tough and don't even pretend to be), let me start off by saying I love Portland. Portland is legit one of my cities not just in Maine, but in general.
We have delicious food, we have great bars, a sexy waterfront, and plenty of shops of all kinds. So this isn't trashing Portland, Portlanders, or anyone in general -- I only run into this in Portland.
Almost literally.
Because Portland seems to be the only city in Maine where people dart out into crosswalks without even paying attention to traffic.
Which, fine. I can wait an extra couple of seconds to hit the gas when I'm either pulling out of a parking garage or about to start driving through an intersection because the light turns green -- I don't care about that.
But listen -- as a dude that wouldn't last a second in jail because, like I mentioned above, I'm not tough (I'm short, I'm fluffy, and I look like an actual leprechaun) -- I'm not trying to have an accidental death on my record (or conscience) because people literally walk straight through intersections without even checking to see what's going on.
Last week, while I was driving somewhere between 30-40 mph down Cumberland Ave coming up to the Elm Street intersection with a green light, some guy randomly stepped off the sidewalk and started crossing the street (not even near the crosswalk) without a care in the world.
Until he heard me slam on my brakes. That was when he decided it'd be a good idea to actually turn around and see if any traffic was coming. The dude had no clue I was there until I almost hit him.
Fast forward to this morning at the intersection of Preble and Congress Street in Monument Square. There was one person on each side of the crosswalk standing on the sidewalk waiting for the go-ahead to cross, which they didn't have because the light on Preble just turned green.
Enter a woman who walked right by the one woman waiting by the light pole and then ran two steps into the intersection as the lead car in front of me had just started driving. This woman literally almost ran into her death.
Anyway. I'm not trying to come off like the old guy shaking his fist all "get off my lawn." I'm just trying not to accidentally run people over. So, let's kick it old school to our childhood when we remembered to look both ways before we cross the street and like...do that?
Thanks for coming to my TED Talk.
These Are 10 of the Best Towns in New Hampshire, According to Locals
Be sure to scroll to the bottom to see what town was deemed the best according to Granite Staters.
See the Must-Drive Roads in Every State