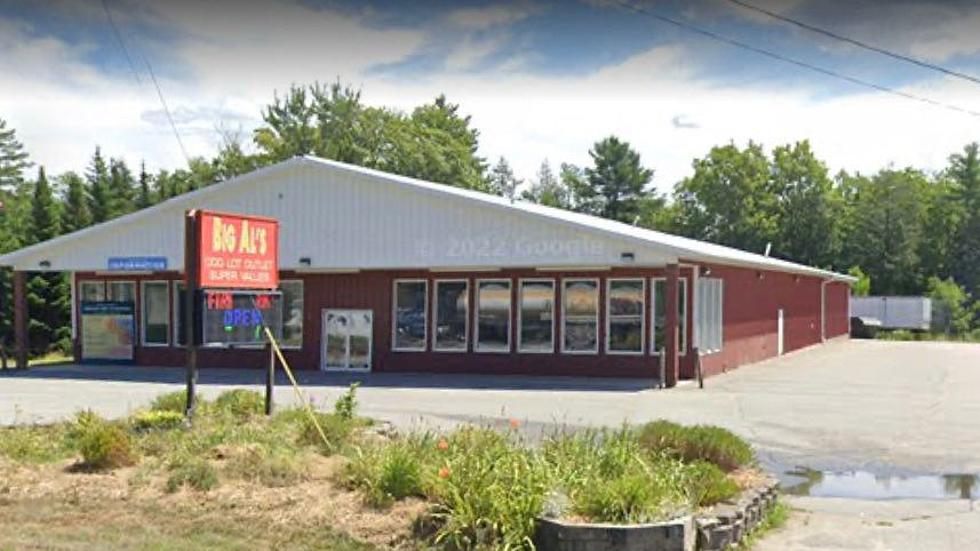 Maine's Iconic Big Al's Will Now Become Something Sweet
Big Al's via Google Maps
After 35 years this legendary and iconic local restaurant in the Midcoast of Maine has made it's final sale and closed it's door as of January 1st. Big Al's Super Values formally located at US 1 in Wiscasset served the community and gave so many wonderful people jobs. This is according to WGME Channel 13.
This store will be missed by the thousands of patrons that visited. Al Cohen who is Big Al himself is a staple in Wiscasset and throughout all of the Maine. Not to mention his famous commercials. Al also focused a lot on provding jobs for those who were in need of work after retiring.
But now, a transition is in place and the winds have changed. While everyone will miss this hugely recognizable store, they won't have to look at it sit there, empty.
It was announced that "New England's Largest Sweet Shop" will be moving into this 8,100 square foot place and filling it with sugar! Sweetz & More said they are very excited to be coming to this community.
Sweetz & More is all about the sweet things. Now this is something I am yearning to try because if you didn't know, I don't just have a sweet tooth, I have sweet teeth, Like, very single one of my teeth want to take a bite out of something with sugar. Don't worry, I'm attending meetings.
This shop will feature novelty candies and regular sweets from all around the world including, 800 retro glass bottle sodas, Maine maple products, 550 pouches of bulk candy, and 80 flavors of saltwater taffy and more, according to the article.
It's definitely bitter sweet to see Big Al's go. But I am know that the community will hold those memories tight and welcome Sweetz & More with open arms and mouths!
If you liked this, check out Super-Popular Maine Pet Store To Be Acquired By Huge National Chain!
15 Best Places to Get Mac 'N' Cheese in Portland, Maine
Who doesn't love a good bowl of mac 'n' cheese? These are the best places to get the dish in Portland, Maine, according to locals.
11 Maine Restaurants That Have Closed Since Being Featured on National Television Shows
Here's a list of 11 Maine restaurants that sadly have closed down since being featured on national television shows. Hopefully the list doesn't continue to get larger.