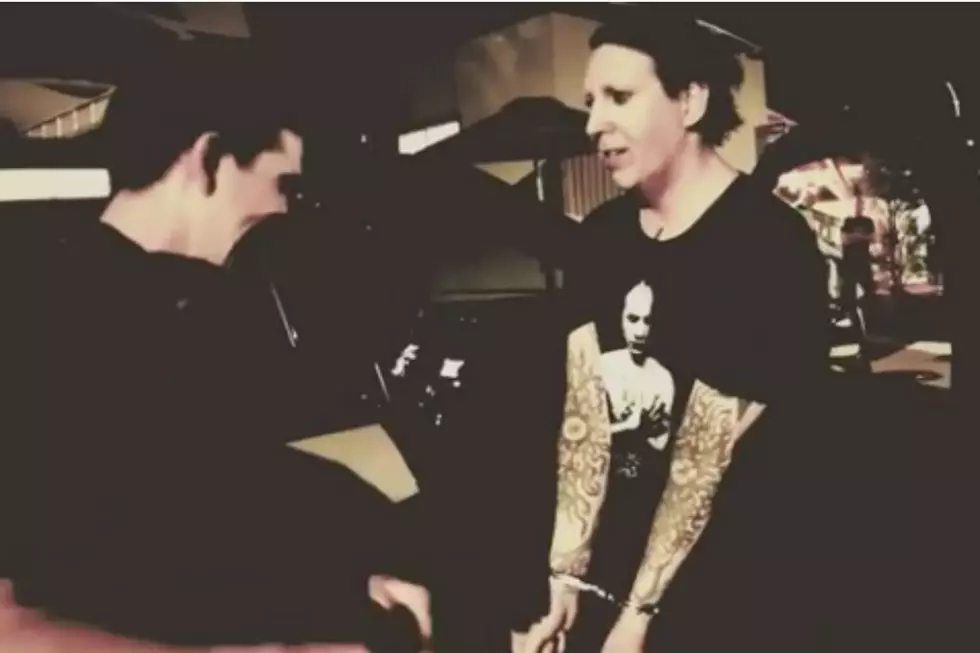 Marilyn Manson Gets Handcuffed By Bangor Police Department
Facebook via Bangor Maine Police Department
It was a lively night on the Bangor waterfront Sunday, as the first-ever Impact Music Festival wrapped up with Rob Zombie and Marilyn Manson taking the main stage. But it was Manson's day PRIOR to rocking the stage that led to a Facebook post from the Bangor Police Department.
As you can see, Mr. Manson was handcuffed before the show at Darling's Waterfront Pavilion because his lack of "credentials". The handcuffing appears to be done completely in jest, by an officer who was clearly a fan of Manson. Per usual Bangor PD posts, it's well written with a twist of humor to it.
Thankfully Manson was able to recover from his traumatizing arrest to perform on Sunday night and we thank the Bangor PD for the picture, one for the memory banks for sure!