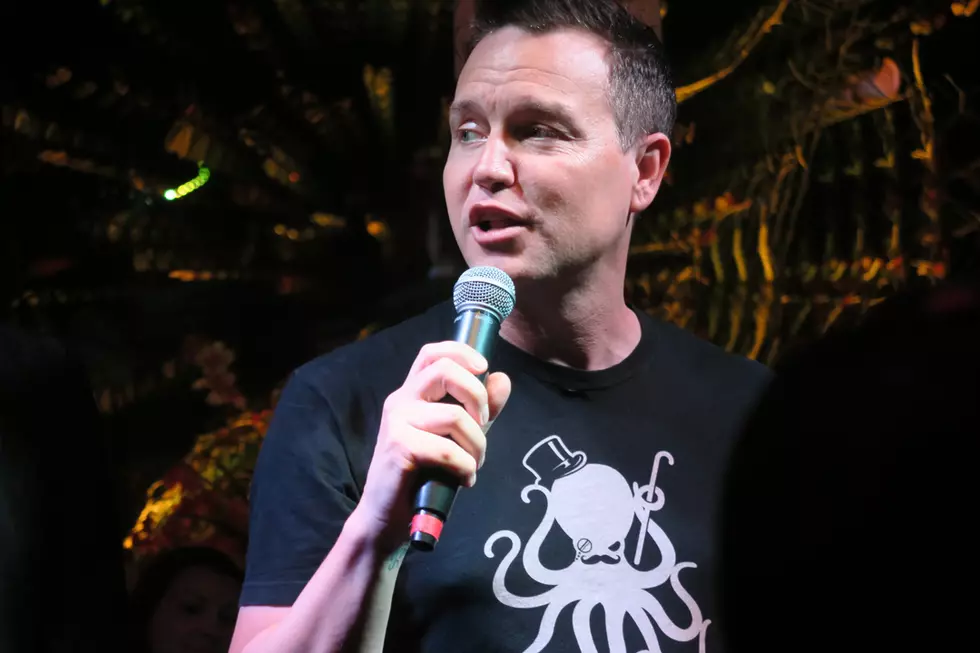 Mark Hoppus Opens Door for More Blink-182 'Enema of the State' Shows
Chad Childers, Loudwire
Surprises let us know they care, and Blink-182's Mark Hoppus is doing his best to keep the hope of surprise Enema of the State anniversary shows alive.
The co-vocalist decided to field some questions from Twitter users, and when one asked if there was the possibility of more full album shows, Hoppus responded, "It's possible that we might play Enema of the State in its entirety just for fun at some shows this summer. Maybe."
That's far from a hard yes, but enough to get fans begging for the band to pull out the performance for certain dates on the run. Blink-182 have already explored the album once earlier this year, performing Enema in full for their appearance at the Back to the Beach festival in California.
If you were wondering about the official 20th anniversary, that comes on June 1 and the band will be off the road. They will, however, be touring before June ends, with a tour joining Lil' Wayne and Neck Deep kicking off June 27 in Columbus, Ohio. Get all the touring and ticketing information at this location.
Meanwhile, it's possible fans will be hearing some new music from the band this year. They've been in the studio with producer John Feldmann, while also working with Pharrell Williams on new music. Stay tuned to see what's en route.