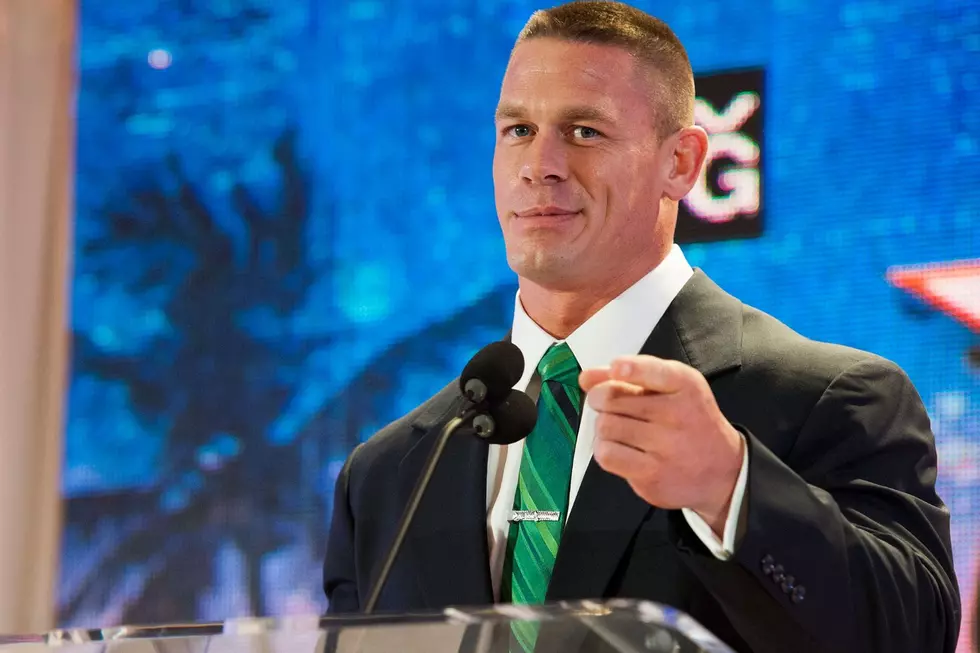 Massachusetts' Own John Cena Made the Guinness Book of World Records
Getty Images
Way to go!  However, why John Cena has been recognized by Guinness World Records has nothing to do with his wrestling.  I mean, even though I only know him because of his movies, I know wrestling is where he got his start and rose to fame. So, when I heard he made a Guinness World Record, I was thinking that it must be for something wrestling.
Alas, I was way off!
This big-hearted hottie has granted the most wishes through the Make-A-Wish Foundation.  If you didn't love him already, this is everything.
Born and raised in the Newbury area along the North Shore of Boston, one of our many incredible celebrities hailing from New England let his heart sore by granting, according to Wrestling Inc, 650 wishes for Make-A-Wish America since he began working with the nonprofit in 2002.
I know you've heard of the Make-A-Wish Foundation.  It helps fulfill the wishes of children and teens who have been diagnosed with a critical illness, often cancer.  The wishes range from trips to special events and yes, meeting their favorite celebrity.
John was a favorite celebrity more than anyone else, and was able to meet with 650 children and make them smile from ear to ear.
John told People Magazine that Make-a-Wish is everything to him, and his commitment will never waiver.
If you ever need me for this ever, I don't care what I'm doing, I will drop what I'm doing and be involved because I think that's the coolest thing.  We've all experienced that joy of giving a gift for the holidays where you just nail it and that's the same gift I get in giving back to people's lives, in being able to give them wonderful emotional moments.
According to Wrestling Inc, John's first experience with Make-A-Wish was completely by accident. It was 20 years ago when he was a rookie wrestler with World Wide Entertainment, or as we know it, WWE.
I think the person wanted to meet another Superstar but the WWE does a great job of like, 'Hey, there's a Make-A-Wish kid in this room. Can you come say hello?' So, a bunch of people are shuttled in to say hello to a young fan of WWE. So, we're shuttled in and said my hellos and took my pictures and then left. And they're like, 'Thank you, Make-A-Wish thanks you.' I was like, 'What is Make-A-Wish?
What a guy!  Thank you John.
By the way, John is actually in the Guinness World Records for wrestling, too. I didn't realize until researching this article, but Wrestling Inc says that he holds a record-breaking 16 WWE world championships. This must be very rewarding for him, because John is now in the book twice for two passions.
The Worst Photoshopped Movie Posters
These movie posters show that using Photoshop is a lot harder than it looks.
Ski These 9 New England Mountains for Under $100
Looking for a place to go skiing that won't break the bank? Check out these ski mountains in New England.