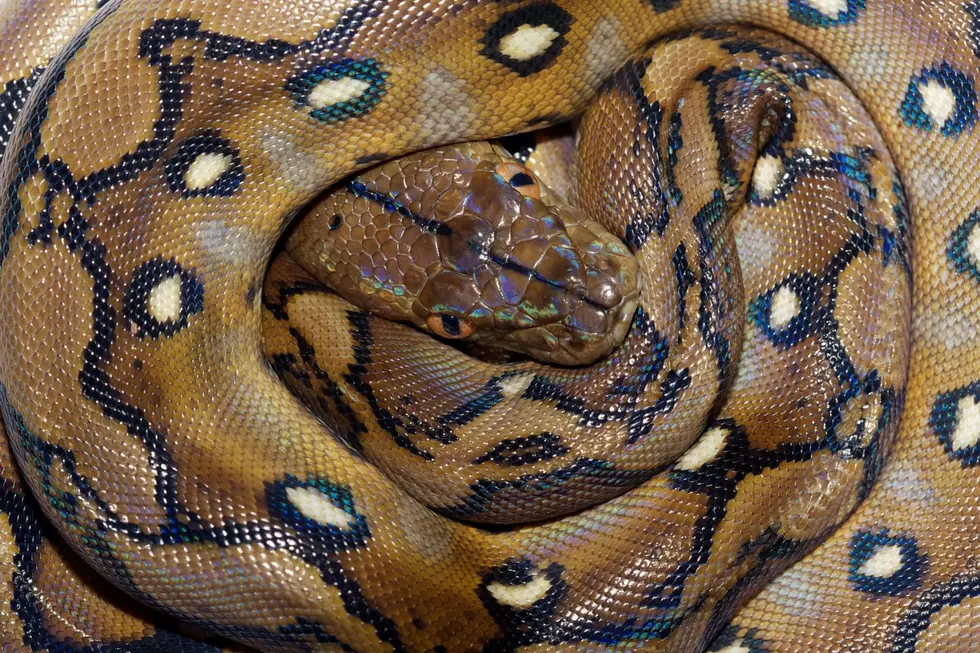 New England Exhibit Will Name a Rat or Cockroach After Someone Who Wronged You and Then Feed It to a Snake
Riverside Reptiles Education Center via Facebook
We all have that ex who did us wrong, or a horrible boss or bully in our life.  Now, Riverside Reptiles wants to offer you an interesting way to help ease the pain while helping raise money for a good cause.
According to Yankee Magazine, this education center just south of Springfield, Massachusetts, is home to more than 200 creatures from alligators to spiders to frogs, lizards, and turtles.
And then there are the snakes, many venomous, who are quite hungry to help ease any frustrations or pain.  Whether you want to buy and name a cockroach after an ex, horrible boss, or bully in your life is up to you.  Then, Riverside Reptiles will feed your new purchase to one of their snakes.
You can actually watch the feeding go down on Facebook Live on Valentine's Day.  Whoa, that's intense, to say the least. I'm not sure I could watch that, even though it's the natural food for snakes.  So, this quirky fundraiser where it's just $5 for cockroaches and $10 for rats is waiting for you to try something different to help aid your cathartics.  Just donate online right here.
Yankee Magazine says this annual fundraiser is a great, inexpensive way to help raise money for Riverside Reptiles and animal care, which educates the importance of protecting some of our most feared animals.  According to Riverside Reptiles, many of these maligned animals are already in trouble because of habitat destruction and global warming.
As a matter of fact, more than 20% of the world's reptiles face extinction, according to PBS. So, everything we do matters, even if it's raising money for a small reptile exhibit here in New England, and helping to change the world a little bit at a time.
You can visit anytime or participate in various events, so click here for all of that information.
10 Weird Titles That Beloved Movies Almost Used
These iconic films almost had some not-so-iconic titles.
The Biggest Box-Office Hits in History (Worldwide)
These are the highest grossing films in the history of cinema.