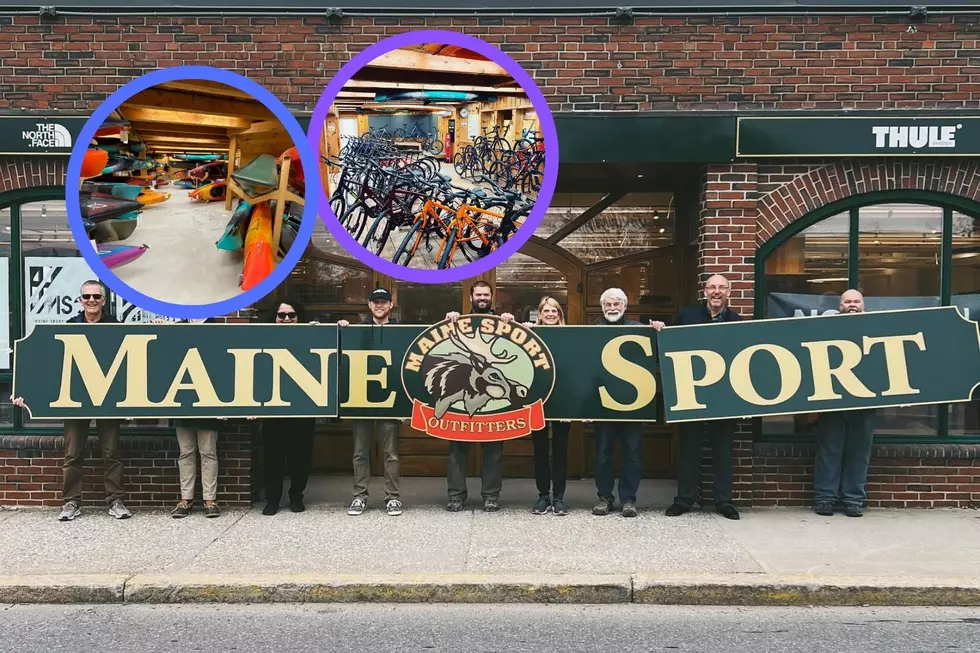 New Maine Sport Outfitters Store Opening Just a Couple Hours Away from Portland
Maine Sport Outfitters via Facebook: Canva
One of Midcoast Maine's most popular shops is adding a new location.
Maine Sport Outfitters went to social media to announce its newest location. The family-owned company will be opening up in Rockland, the third Maine Sport to open. In fact, Maine Sport has truly pulled off the trifecta, having stores in Camden, Rockport, and Rockland.
The news will excite fans of the outfitter that has been a fixture in the region since 1976. Maine Sport covers all aspects of outdoor recreation, from clothing to gear to classes.
According to the outfitter, Maine Sport may be best known for those classes, especially in sea kayaking. This was an activity that owners Stuart and Marianne Smith got the store into very early on. Now, not only does Maine Sport sell kayaks, but also leads numerous classes right in the neighboring bay. However, those classes aren't limited to just kayaks. There is something for everyone.
Along with instructional classes, Maine Sport also provides guided tours in and around the area. These include ocean paddles, fishing trips, and even lobster bakes.
Maine Sport has been a tremendous success story for anyone to see. It's wonderful to see a couple build something from the ground up. And to be able to do it in the extraordinarily competitive outfitter industry makes it even more impressive.
Maine Sport's Rockland location is right on Main St, in the heart of the village. As the company notes on social media, opening day is slated for May 7. For more information on the stores, product, tours, and classes, you can check out their website here.
5 Mountains To Hike in Western Maine To See Beautiful Views at The Top
Five mountains in Maine that aren't a difficult hike and reward you with some of the most beautiful views in the state.
20 Easy Hikes for Mainers Who Don't Actually Like Hiking