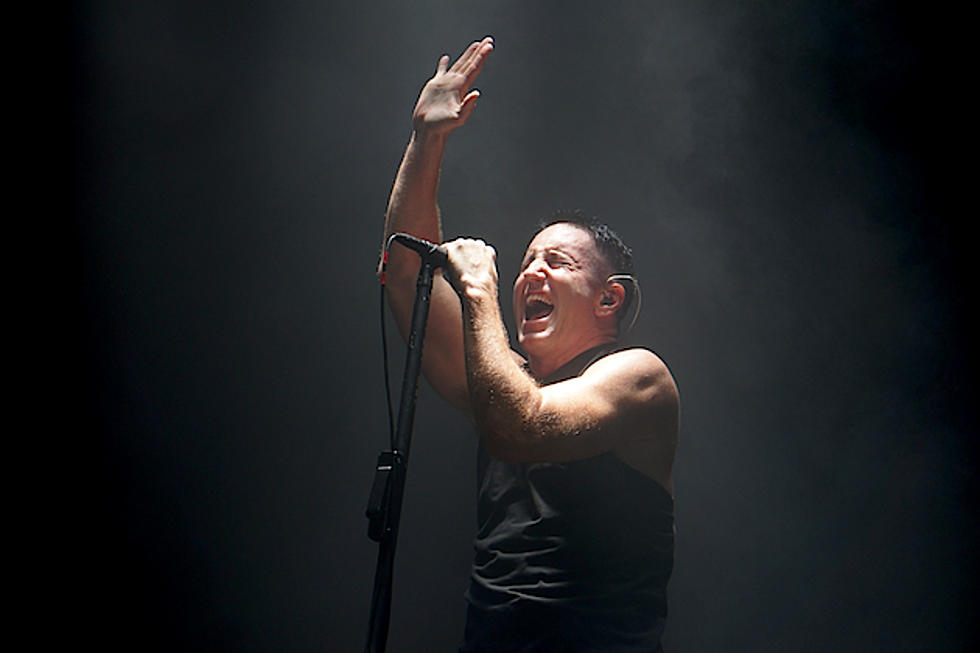 Nine Inch Nails' Trent Reznor Lists Los Angeles Home for $4.495 Million
Spencer Kaufman, Loudwire
If you've got a few spare million burning a hole in your pocket, you could become the owner of a beautiful estate currently owned by Nine Inch Nails frontman Trent Reznor.
According to the Los Angeles Times, Reznor has put his Beverly Crest area home on the block for $4.495 million. The rocker purchased the property in 2007 for $4.187 million.
A closer look at the property reveals that the Midcentury Modern-style house was built in 1966 and comes with a sound-proofed media studio, as you might expect given Reznor's profession. There are retracting French doors that open the kitchen to a dining patio area.
The home also comes with a balcony with a fireplace, an illuminated stone wall, an infinity edge pool, a lawn and an outdoor fireplace. The five-bedroom, four-bathroom two-story estate covers more than a half-acre. You can take a look at a gallery featuring some of the home's finer features at this location.
If you're interested, the home has been listed by Richard Stearns, Greg Holcomb and Mark Rutstein of Partners Trust. Additional photos can be seen at that site.
At present, Reznor is in between albums as 2014 featured both new music from Nine Inch Nails and his other band How to Destroy Angels.
You Think You Know Nine Inch Nails?