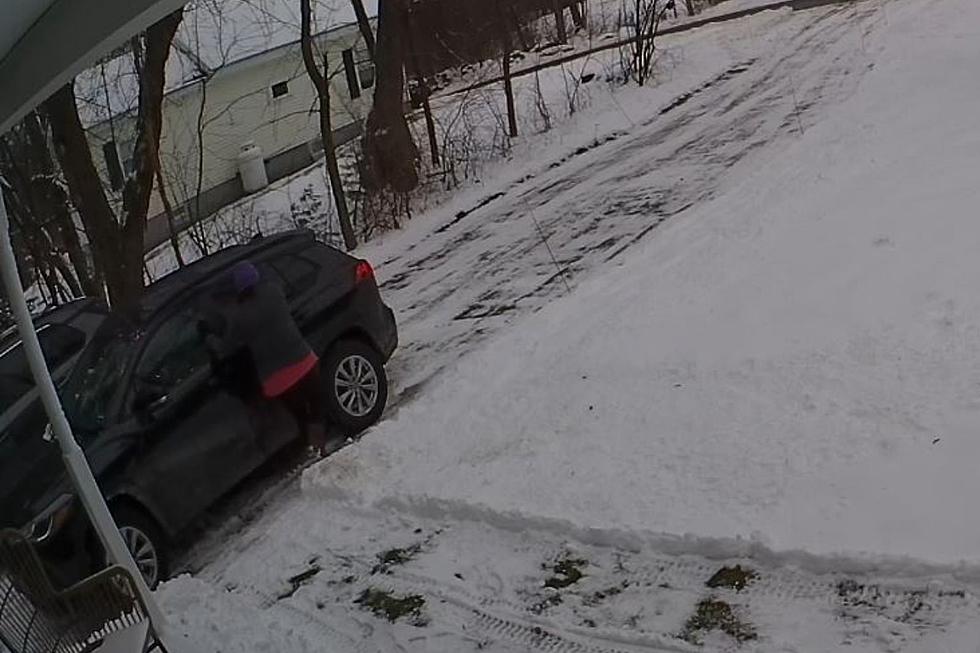 Our Nest Cam Captured an Accident That My Girlfriend Had With Her Car Door
Jeff Parsons
Ever since Michele and I bought our house in Windham, I've always wanted a Nest Cam for the front of the house. Not only is it handy for security, but you also get alerts when someone is at your door, a package arrives on the doorstep and when people arrive home.
I had put off getting one because I didn't want to punch a hole through the wall of the house to run power to it and the outside outlet would take a very long run of cord to reach. It's like Google heard me though and now sells their Nest Cam as a wireless model. It's battery-powered and I've found it lasts for an entire month before needing to be recharged.
Now that it's up we see everything, everyone and every animal that comes through our yard. The camera catches everything, even the unfortunate accidents.
Michele was on her way to go workout and started to scrape off her car. As soon as she did, the ever-watchful Nest Cam started recording. Everything was going fine until she put the ice scraper back seat and closed the door. It's not funny, but even she laughed at it when she saw the video.
Michele somehow managed to close her finger in the back door and it latched. She saved herself from a major expletive because the camera's microphone didn't pick it up, but she got herself a good bruise through her glove that we're keeping an eye on. She can move it fine, so that's a good sign, but if it gets worse we'll have it looked at.
And before you ask, yes. I did get Michele's permission to share this video. I need a place to sleep you know?
5 Reasons You Should Definitely Never Live in Maine During the Winter
Thinking about living in Maine during the winter? Well, you've been warned...
Redditors Share How to Upset Mainers in One Sentence and They're Completely Accurate
Answers to 25 common COVID-19 vaccine questions
Vaccinations for COVID-19 began being administered in the U.S. on Dec. 14, 2020. The quick rollout came a little more than a year after the virus was first identified in November 2019. The impressive speed with which vaccines were developed has also left a lot of people with a lot of questions. The questions range from the practical—how will I get vaccinated?—to the scientific—how do these vaccines even work?
Keep reading to discover answers to 25 common COVID-19 vaccine questions.