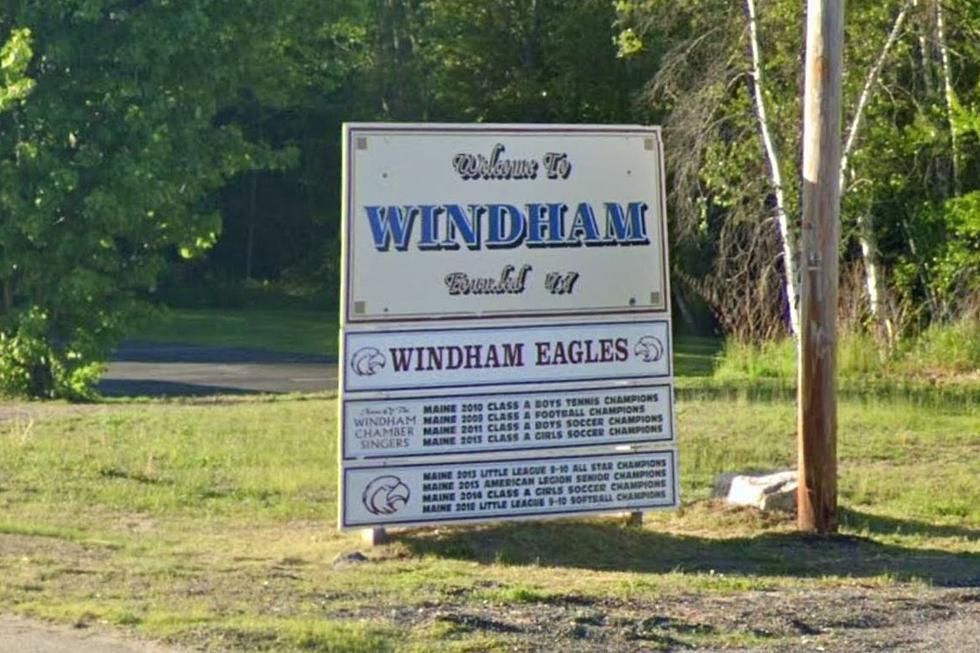 People From Away Are Swarming To Windham, Maine To Buy Houses
Google Maps
We've all heard the news reports that out-of-staters are buying up homes in Maine in part because of the pandemic hoping to get away from COVID hot spots in other states. They're swapping their COVID hotspot for a real estate hotspot in the town of Windham.
According to the Bangor Daily News, Windham has one of the hottest real estate markets in the entire country right now and we have the ridonculous price of housing in Portland to thank for that, whether it be good or bad.
I'll be one of the first to say, I'm part of the rush to Windham too, having bought our home here almost two years ago, just in time to get in for a cheaper price. The median price of homes is up 12.9% since last year so we're glad we bought when we did.
What's the big draw to Windham? For us, we rented an apartment in Portland for about 8 years, which was okay, but we wanted our own house. My girlfriend Michele grew up and lived in Portland all her life. Her old neighborhood is slowly being turned into expensive condos like a lot of Portland is, and the price of housing in the city just keeps going up, up and up. Windham was the perfect compromise being only a 15 to 20-minute drive to Portland and the housing was affordable. We love where we are now, but if we had waited two years, we would be paying a lot more.
For those from out-of-state that are buying homes in Windham, they come here because they get so much more house for the money than they can in Portland. According to Zillow, the median home price in Portland is $448,997 as of July 2021 while the median price in Windham is $389,398.
The demand for housing is real as construction is underway behind Walmart and near Lowe's in Windham of 40 duplex apartments called Chamberlain Estates, and just shortly after we moved into our home, a new one was built about 100 yards behind us. Why are so many apartment buildings named "estates?" Sounds a bit too fancy for what they actually are.
The question is, when will the boom end, and will Windham end up becoming Portland East? I for one, hope it doesn't.
Comparing Two Vastly Different Modern Maine Homes For $300k
With the housing market always being unique in Maine and being extra crazy due to the pandemic, what can $300,000 get you in June of 2021? Here's a breakdown of the two properties. One in the heart of Downtown Portland and the other, in Somerset County in St Albans.
So, which property would you prefer?
$1.3 Million Manor House in Bath, Maine
Photos from this amazing Manor House in Bath. The butler is not included!
LOOK: Here is the richest town in each state
Just saying the names of these towns immediately conjures up images of grand mansions, luxury cars, and ritzy restaurants. Read on to see which town in your home state took the title of the richest location and which place had the highest median income in the country. Who knows—your hometown might even be on this list.