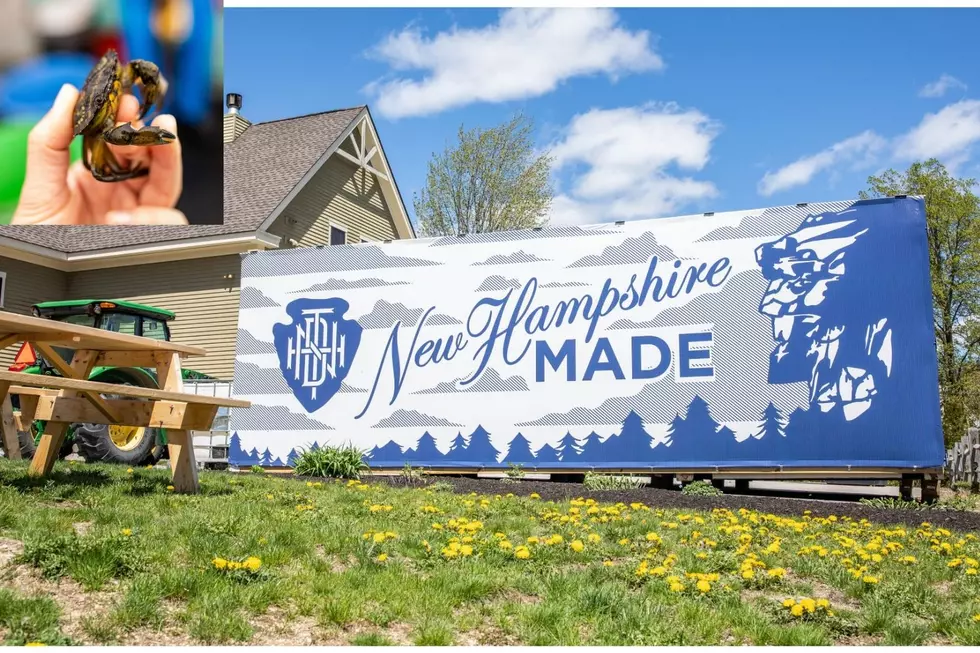 Pesky Green Crabs Are Being Used to Create a New Hampshire Whiskey
tamworth distillery via facebook
By far the most creative distillery I have ever seen is in our backyard in Tamworth, New Hampshire.
Tamworth Distillery gets excellent reviews from its customers, as it strives to be the best small batch distillery in New England.  It's working.  This 603 distillery invents all kinds of crazy batches of whiskey, gin, lemonade, bourbon, corn whiskey, rye, vodka, and other spirits.
Dedicated to environmentally friendly distilling, Tamworth Distillery will have perhaps its most inventive creation available this summer, according to an Instagram post. The Limited Edition Crab Trapper Green Crab Flavored Whiskey debuts sometime this summer, and they are taking orders now at tamworthdistilling.com.
What does it taste like?  Well, they boil down the invasive green crab, which are harvested after molting, and cook it into crab stock.  Coriander, clove, cinnamon, and all-spice give it a "briny Fireball" taste, according to Distillery on Instagram.  The post also states it sources the green crab from Seabrook, NH, fisherman Dwight Souther, so it's a true Granite State venture.
Think about it.  We have an invasive species that's overabundant, so what could we possibly use these creatures for as they are so prevalent?  This is just one solution to a problem scientists think about all the time, according to this YouTube video.
Crab Trapper Whiskey isn't the only creative product from Tamworth Distillery.  Try some of their other spirits like Apiary Gin (from bees honey), Habanero Cocktail Spice (try it in a Margarita), White Mountain Lemonade Vodka, or the Old Man in the Mountain Bourbon Whiskey, a toast to the Granite State's history, stone-face and all.
So the next time you want to find something different, check out this innovative distillery putting Tamworth, NH, in the national limelight.
Cheers!
These Are 12 of Granite Staters' Favorite Summer Treats
16 Best Places to Get Lobster Rolls in New Hampshire
Below are the some of the BEST lobster rolls in New Hampshire.