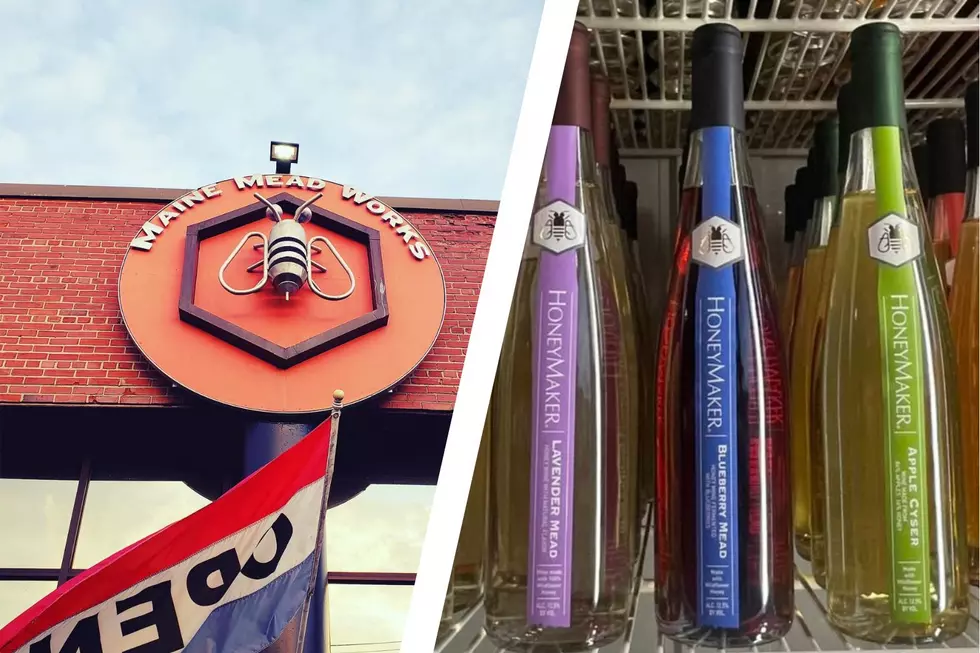 Popular Portland, Maine, Meadery is Closing Its Doors for Good
Maine Mead Works via Facebook: Canva
The Portland beverage scene had some shockingly bad news come out recently: Maine Mead Works is sadly closing its doors. The modern meadery had been in operation since 2007.
Here is a little of what the company posted on its Facebook page.
It is with a heavy heart that Maine Mead Works announces that we will be closing our doors on January 31st. The last fourteen years have been a wonderful adventure and we are so grateful for all of the friends that we made along the way.,,
It was an incredibly ambitious project. Not since the days of Jeffrey Chaucer had mead been thought of as a tasty option for a drink. However, that's exactly what Maine Mead Works did. They managed to take the oldest, fermented drink in history and modernize it with outstanding results.
Known as Honeymaker, Maine Mead Works signature brand was a popular buy at local shops, restaurants, and bars. But the best route was to hit one of the two tasting rooms (one in Portland and one in Kennebunk) so you could try the whole line of delicious flavors.
The company evolved over the years, and the product line benefitted from it. Some of that innovation included hopped mead, iced tea, and even a limeade.
It will be interesting to see what eventually goes into Maine Mead Works space on Washington Ave. The location is ideal for another beverage company or restaurant to take over. It is right in the heart of one of Portland's trendiest foodie neighborhoods, one that tourists discovered nearly a decade ago and have taken over.
But that's for another story. For now, we remember Maine Mead Works fondly for its incredible ingenuity and creativity. The Portland food and beverage community will miss it dearly.
13 Portland Restaurants that Closed in 2022
Below is a list of 13 restaurants that closed in 2022. They will be missed.
50 Maine Restaurants to Try in 2023
Thanks to our great listeners we were able to compile a list of many of Maine's great restaurants that Mainers want to try in 2023.
These great spots can be found across the state and waiting for you to give them a try.
How many have you been to? How many would you like to try for the first time?