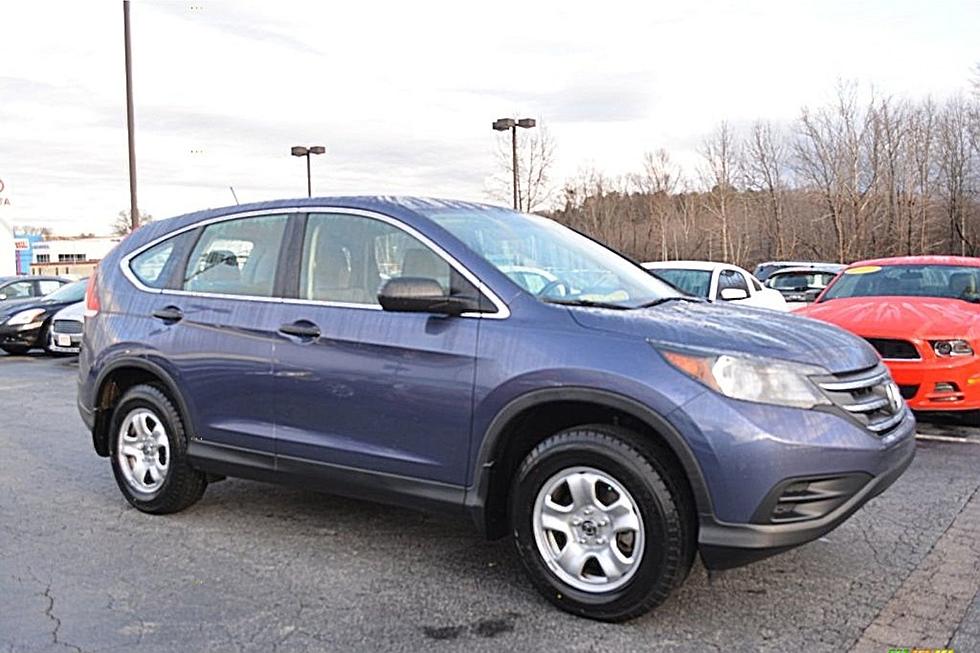 Portland Police Still Looking for Driver in Fatal Hit-and-Run With Pedestrian 
Portland Police Department via Facebook
A Portland man has died from injuries received in December when he was hit by a car while crossing the street on foot.
The Portland Police updated a story originally posted on their Facebook page on December 14 saying that 41-year-old Aron Werman of Portland was crossing Brighton Avenue at Taft Avenue when has hit by a car. On February 19, Werman died as a result of his injuries.
Police have been investigating the crash since December and are still trying to locate the driver of a twilight blue, 2012-2014 Honda CRV that should have significant front-end damage from the collision that ultimately claimed Werman's life.
The car in question is similar to the one shared here on the Portland Police Department's Facebook page.
My thoughts go out to the family of Aron on their loss and I sincerely hope that police are able to find the driver of this vehicle and are charged accordingly. It's a tragic reminder to everyone behind the wheel to always be alert and aware of pedestrians crossing the street at all times of the day. When in an uncontrolled crosswalk or crossing with a lit walk signal, they have the right-of-way.
If you are involved in any kind of accident, you're required by law to remain at the scene. According to Mann Law, the charges for driving off, in this case, are a hit-and-run felony with fines of up to $20,000 and possibly up to 15 years in prison.
If you witnessed the crash or have any information to share with police so they can find the person responsible and bring them to justice, call 207-874-8532 or 207-874-8575. You can leave an anonymous tip at 207-874-8584 or text the keyword "PPDME" plus the message to 847411.
Some of the Stinkiest Towns in Maine According to Mainers
Mainers were asked what towns they thought were the stinkiest, and here were some of the responses.
Great Sledding Places In Maine
Here are some of the best places to take your kids sledding in Maine. Keep in mind that some of these are suggestions from listeners. Because of this, if you are not going to a public space, you are going to want to reach out to the owners to make sure it is okay to sled on their property. *SLED AT YOUR OWN RISK*