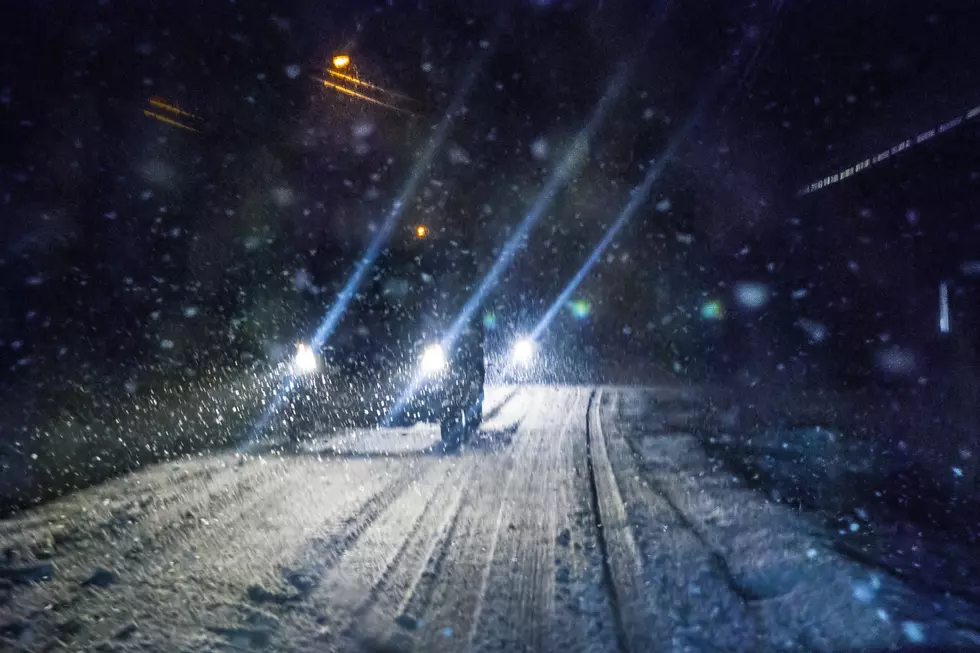 Ready for a Messy New Year's Eve in Maine? Snow, Rain Expected to Ring in 2019
Getty Images/iStockphoto
We got a taste of snow, rain, and ice Friday, and it looks like Mother Nature is coming back for a second round of it Monday night into Tuesday.
According to News Center Maine, New Year's Eve day will be OK, but it's when the storm moves in later in the evening that the weather party will be getting started.
At about midnight the wintry mix will be hitting the area making travel conditions pretty slick, News Center Maine and WMTW state, so hopefully, you're already at your party for the night. And hopefully, you don't have far to travel once the festivities are over.
Mike Haggett mentioned in his blog, Pine Tree Weather, that while it's still a bit early to pin all the details down, the models from Dec. 28 make it seem like it's going to be mostly snow headed to Maine's interior with the coast getting more of the mix.
Thankfully, it seems we don't have to worry about getting a ton of snow dumped on us like was initially projected for last New Year's. Because who wants to be buried under monster piles of snow to kick off 2019?
For those of you travelling New Year's Eve, be careful out on the roads! It's probably going to be pretty slick.