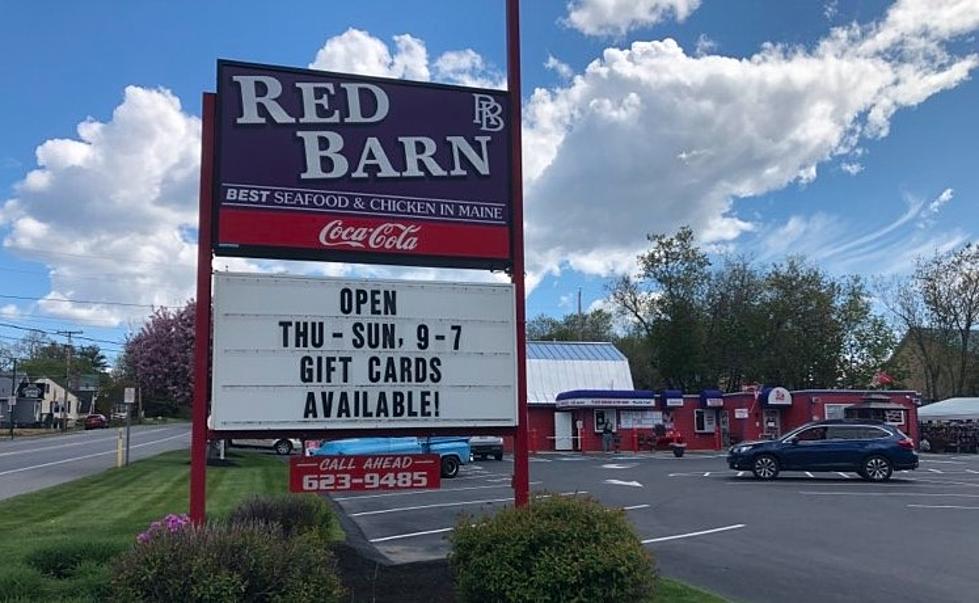 Red Barn Restaurant In Augusta Testing Out Delivery Service
Red Barn via Facebook
The way that Laura and her team at The Red Barn restaurant have pivoted throughout the pandemic showed us that she was all about innovation and looking for ways to operate more efficiently.  Through take-out only, to limited dine-in, to closing for the safety of her customers, she handled it all very well.
Earlier this week, she made another announcement about changes coming to the heritage restaurant known for its charitable donations.
According to a post on the restaurant's Facebook page, they'll be testing out a new delivery service this Friday.
However, due to the first real snow storm of the season rolling through Maine on Wednesday, she has decided to start testing the delivery service today (December 8th).  If it goes well, she plans to continue deliveries on Thursday and Friday, as well.
The original post about the delivery service said, in part:
We will be doing our own deliveries starting this Friday! We will start with Fridays only for a week or so to get our bearings and then will expand. There will be NO delivery charge and NO price increase for our customers. Our radius will be 5 miles and we will suggest a $25 minimum order. We are just so thrilled to be able to serve you and make your hectic lives more convenient!
In the past, the restaurant has offered delivery through out-sourcing to national companies.  However, this will be the first time that the restaurant has offered an in-house delivery service.
We wish Laura and her team all the best with this new opportunity.
Top Rated Yelp Restaurants In Augusta
Here are the top restaurants in the Augusta area based on
Yelp
reviews. The restaurants are listed in no particular order. As the COVID-19 pandemic is ever-evolving, please check with each restaurant for hours and more information.
Top Yelp Rated Restaurants In Waterville
Here are the top rated restaurants in Waterville based on Yelp reviews. This information is current as of May of 2021.
When you get a chance, take a minute to sign up for our new email newsletter.