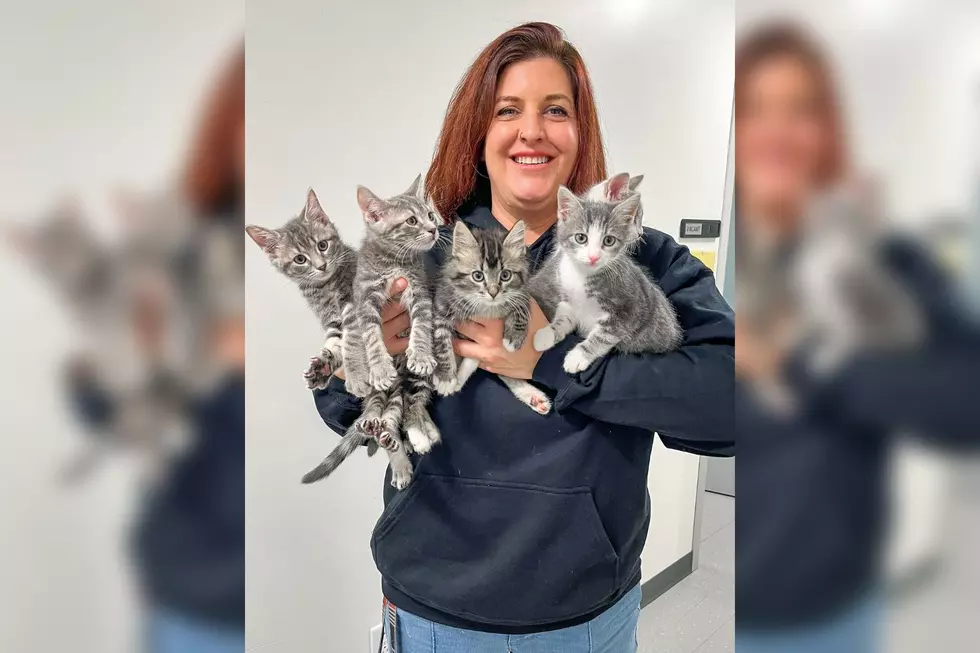 Rescued Kittens Sent to Maine Are Looking for Forever Homes for Christmas
The Animal Welfare Society via Facebook
Christmas is a time for giving. That means it's time to head to your local pet adoption center and give the gift of a new home to a sweet animal who needs it.
There's not a better time of year to provide an animal those new digs. Plus, your family will love you for it. And, as someone who has rescued pets his whole life, these sweet angels will love you unconditionally, forever.
If a last-minute gift of a forever home is something you're thinking about, then you will definitely want to check out this update from the Animal Welfare Society in Kennebunk.
Just look at those little kitten faces. Who wouldn't want to adopt one, two, or possibly three of these sweet angels?
The Animal Welfare Society received the kittens from Road Trip Home Animal Rescue, an amazing non-profit based out of Georgia. The organization has been rescuing animals since 2011. According to the organization's website, Road Trip Home has saved nearly 17,000 animals since inception. That is a truly remarkable number.
Road Trip Home partners with shelters from around the East Coast, including many here in Maine. Along with the Animal Welfare Society, Road Trip Home works with the Bangor Humane Society, Animal Refuge League of Greater Portland, Midcoast Humane Society, PAWS Animal Adoption Center, and the Kennebec Valley Humane Society.
According to the Animal Welfare Society, these kittens should be available for adoption soon. To inquire or to find out more info about them and other animals waiting for forever homes, visit the Animal Welfare Society's website.
25 Great Maine Restaurants for the Holiday Season
Maine is loaded with restaurants. Here's a list of some of the most beloved joints that are worth a trip to visit.
Best New England Ski Mountains for Advanced Skiers
What ski mountains are the best mountains in New England for advanced and expert skiers/snowboarders? See the most difficult/best mountains for those looking for some difficult terrain.