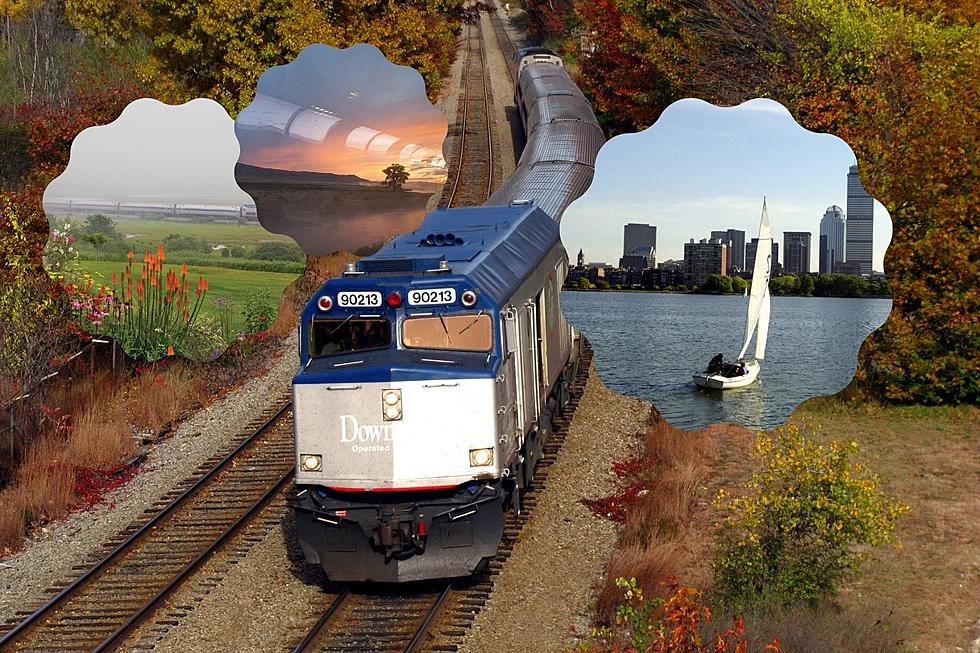 Ride Amtrak Downeaster for Just $20 Roundtrip in Maine, New Hampshire, & Massachusetts
Amtrak Downeaster Facebook/Tim Brown
The Happy Anniversary celebration continues as Amtrak Downeaster says cheers to 20 years with discounts for you and me.
I love when businesses do this: celebrate their anniversaries and birthdays with cheap pricing that gives us a chance to experience something we may not normally do.
Back in February, Amtrak Downeaster had one of these $20 roundtrip fare specials to kick off the year by celebrating 20 years in service.  And here we go again, as they offer another chance for $20 round-trip fares in honor of this milestone. That's so inexpensive and worth the price to do a bit of car-free traveling along the route, especially with gas prices.
Right now, we can buy $20 round-trip fares to travel on Tuesdays, Wednesdays, and Thursdays in April, according to the Amtrak website.  From Brunswick, Maine to Boston and anywhere in between, Amtrak Downeaster wants to save us a few bucks.
I mean, seriously, you may not want to get off and instead just enjoy the ride.  Or, you can go visit friends or a new destination between Maine and Massachusetts.  Just the views while dining on snacks and drinks, reading, maybe playing cards, or listening to music may be the perfect de-stresser.
Onboard the Amtrak Downeaster enjoy comfortable reclining seats with lots of legroom, oversized windows to enjoy the scenic views, free wi-fi, and personal outlets at every seat. The Downeaster Cafe is open on all trains where you can purchase snacks and beverages to consume at a cafe table or at your seat
Amtrak Downeaster has 11 total stations in Maine, New Hampshire, and Massachusetts.  The website says that tickets usually range from $3-$30 one way depending on where you're heading, so this $20 celebratory round trip price is most definitely worth a gander.
Planning a last-minute getaway sans your car just got interesting.
All of the info you need is right here.  
Let's Tour the Massachusetts home of Aerosmith's Joe Perry
This Mansion on New Hampshire's Lake Winnipesaukee Has an Elevator and Private Beach
Let's Walk Through This Lake Winnipesaukee, New Hampshire Home Listed at Almost $8M from
Susan Bradley with Coldwell Banker
. It includes an elevator, jetted indoor pool, and guest quarters.