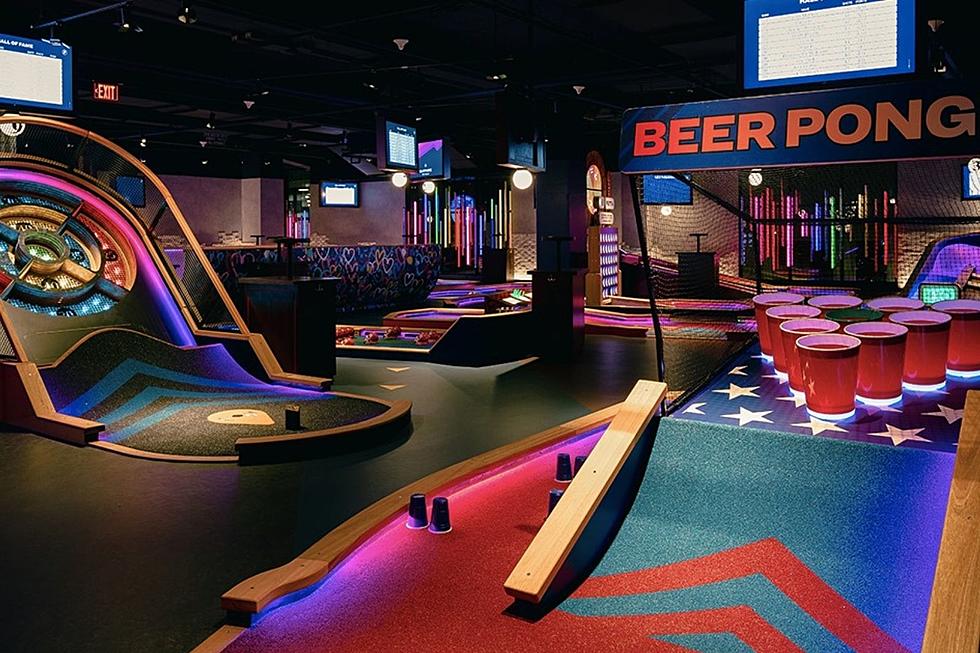 ROAD TRIP: A Massive 26,000 Square Foot High-Tech Mini Golf Experience Opens in Boston
Facebook via Puttshack
All throughout New England, mini golf is almost guaranteed to be on your list of things to do during the warmer months. But it's difficult to mini golf in the colder months because most courses are outdoors. According to Boston.com, after months of delays, the new monstrous mini golf chain called Puttshack has opened their first location in the Northeast. And if you're a fan of mini golf, it's absolutely road trip-worthy.
---
What is Puttshack?
Puttshack proclaims itself to be mini golf taken up about 10 levels. The company currently operates multiple locations in London, England, with two locations in the United States currently in Atlanta and Chicago. Puttshack has been aggressively expanding in 2022, with new locations opening in Miami, Denver, and Nashville, as well as Boston's Seaport District.
---
What Makes Puttshack So Cutting Edge?
All of Puttshack's courses are indoors, which allows it to be a year-round operation. For their massive 26,000 square foot Boston location, they have 4 different neon-lit 9-hole courses spread across two floors. Rather than carrying around a scorecard and one of those sharp little pencils, your personal Puttshack profile will be attached to your ball. It'll keep track of how you score as well as other stats on your game. Results are displayed in real time on scoreboards throughout the facility.
---
No Time for Boredom
One of the drags of mini golf can often be waiting for the group playing in front of you to finish up a hole. With that in mind, Puttshack has mini games at several custom holes throughout each course, where players can work out their trivia skills amongst other things. There's also a digital prize wheel for champions to truly celebrate their victory.
---
Is Puttshack Only Mini Golf?
Puttshack Boston features an extensive menu of street foods inspired by world cuisine, including wood fired thai octopus, mediterranean lamb skewers, and Korean BBQ bao buns. Additionally, they have a large craft cocktail and draft list that includes signature shots and shooters. Puttshack also allows cocktails to be enjoyed during gameplay, as each hole is fitted with drink and food holders.
---
Puttshack Boston officially opened in October, and is open from 11am-12am Sunday through Wednesday and 11am-1am Thursday through Saturday. Their address is 58 Pier Four Boulevard, Boston, Massachusetts.
Ski These 9 New England Mountains for Under $100
Looking for a place to go skiing that won't break the bank? Check out these ski mountains in New England.
Spend a Day in the City at These Popular Museums in Boston, Massachusetts